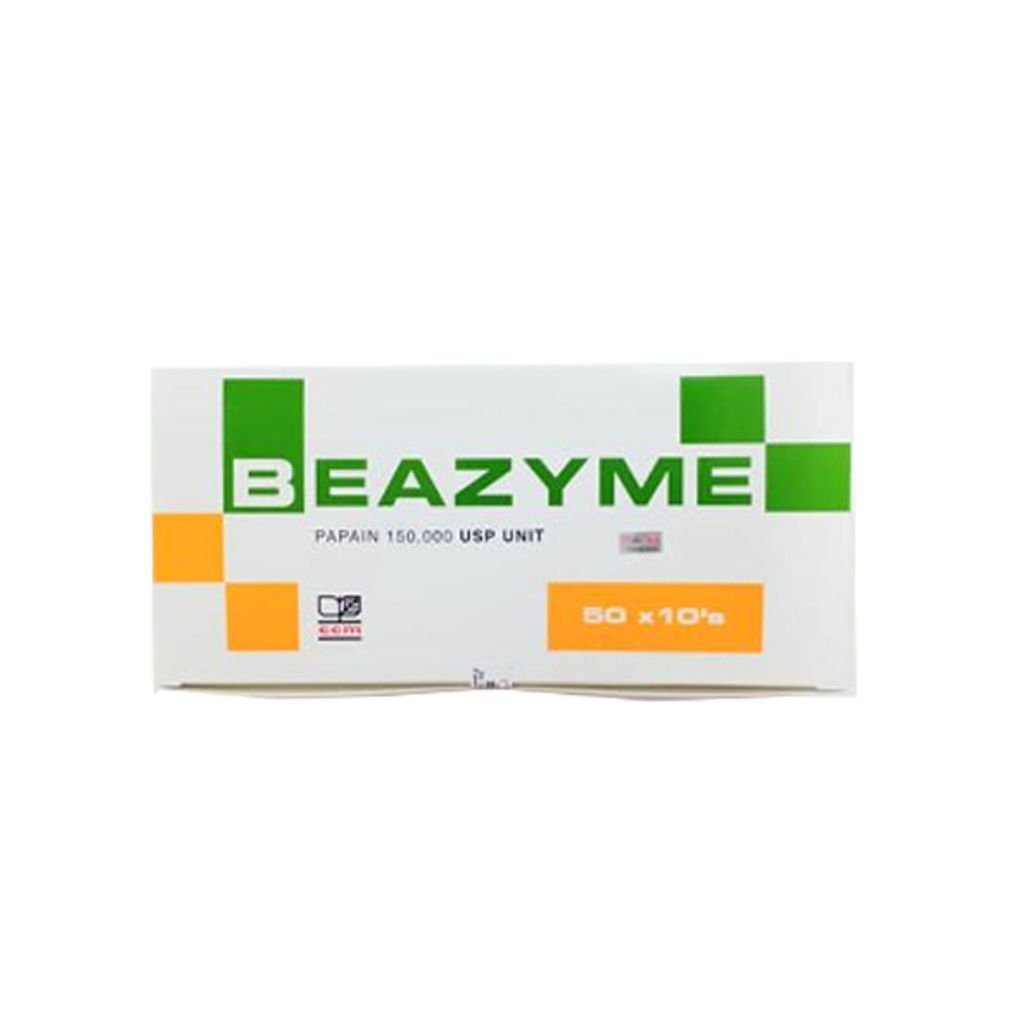 (008025) Beazyme Tabs 50 x 10s
Product details of BEAZYME TAB 10 tab x 50 strips
Beazyme acts as an anti inflammatory enzyme for use in conjunction with physical and/or chemotherapeutic measures for treatment of prevention of oedema and inflammatory conditions.
PRODUCT DESCRIPTION
Beazyme Tablet is used for Inflammation, Sinuses, Arthritis, Glandular tumors, Sports injuries, Blood pressure and other conditions.
DOSAGE & ADMINISTRATION
Two tablets to be chewed or sucked 4 times daily for the first day, followed by one tablet 4 times daily for at least 5 days
INGREDIENTS
Beazyme Tablet contains Carica Papaya Proteolytic Enzymes as an active ingredient. USES Beazyme Tablet is used for the treatment, control, prevention, & improvement of the following diseases, conditions and symptoms: Inflammation Sinuses Arthritis Glandular tumors Sports injuries Blood pressure Digestive disorders Sinus Warts Corns Eczema Cutaneous tubercles Beazyme Tablet may also be used for purposes not listed here.