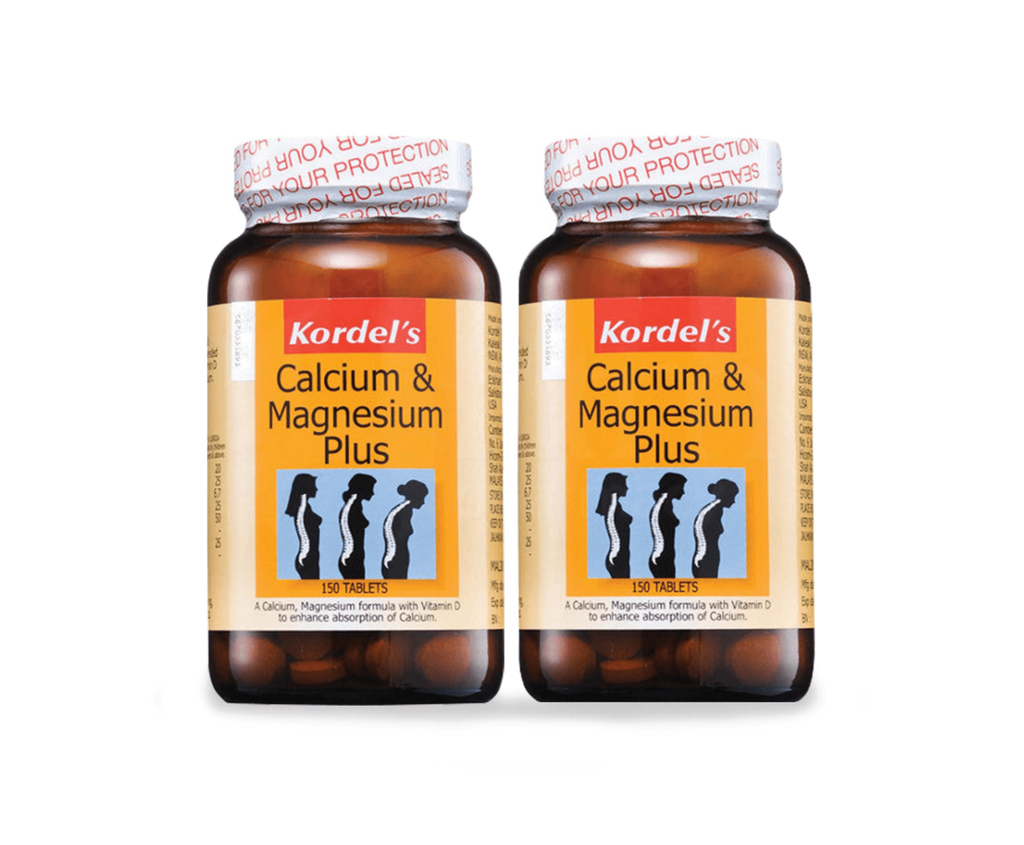 (008052) Kordels Cal.& Mag Plus Tabs 2x150s(2nd50%)
Current research recommends an intake of Calcium & Magnesium in the ratio of 2:1. Calcium is vital for the maintenance of healthy bones and teeth, and helps relieve muscle cramps and stiffness.
Magnesium enhances both the absorption of calcium from food, as well as its retention in the body.
Healthy Bones and Teeth
Proper Muscle Function
Calcium is critical for contraction and relaxation of the muscles, including that of the heart. Deficiency in calcium can cause muscle stiffness or tetany. Magnesium also plays an important role in muscle relaxation and reduces the incidence of cramps or spasms.
Heart Health
Calcium is vital for the maintenance of a regular heartbeat. Together with magnesium, it helps improve the function of heart muscles.
200mg Calcium
+ Vit D3
+ Minerals
Gelatine Source: Bovine