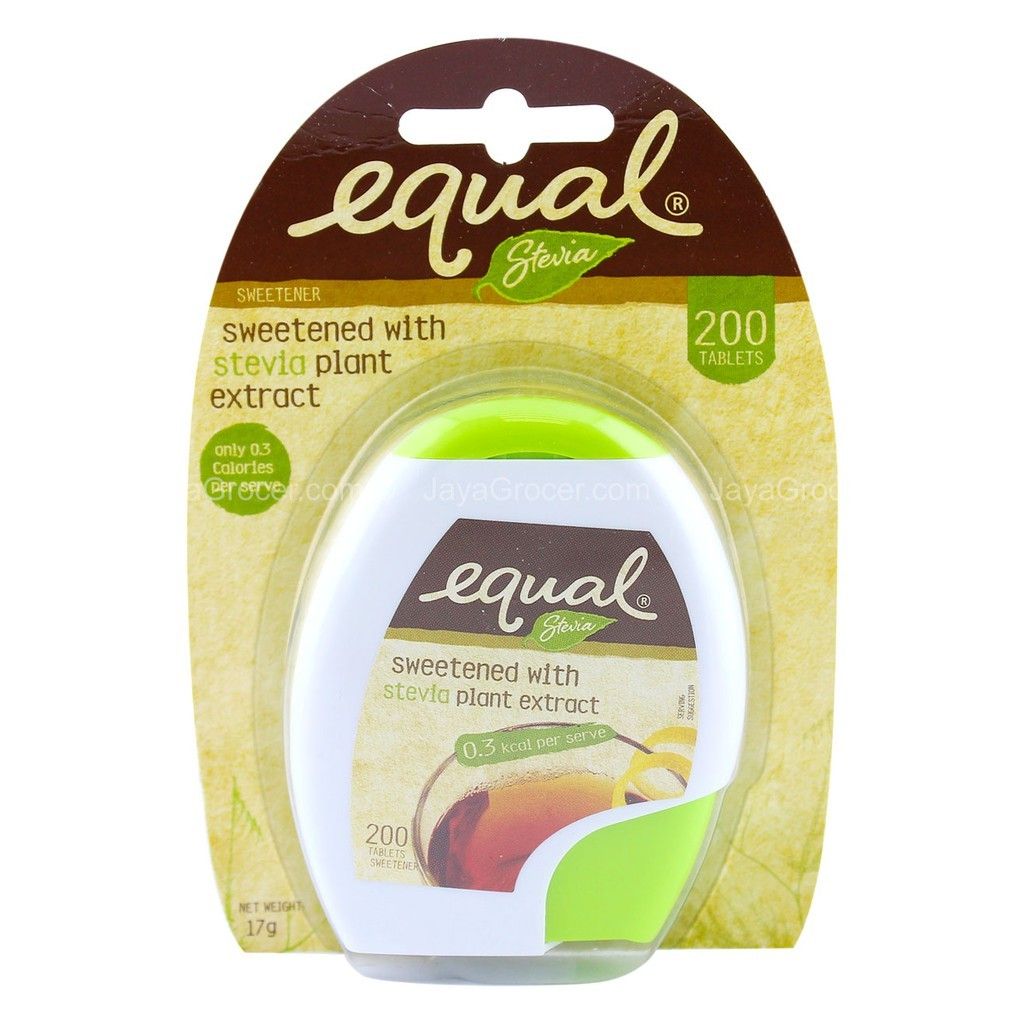 (008059) Equal Stevia Tabs x 200s
*Great alternative for sweetening your tea or coffee
*Sprinkle it on fruit or your cereal in the morning!
*Healthy alternative
~ Equal Classic Tablets add sweetness to your hot drinks anytime, anywhere so that you can still enjoy a delicious, sweet taste without the calories.
~ Each tablet dissolves easily in your tea and coffee and gives the same sweetness of one teaspoon of sugar.
89% less calories than sugar, Equal is a great, healthy alternative for sweetening your favourite food and beverages!
How to use:- Just put 1-2 equal tablets into drinks (as a sugar replacement) & stir!