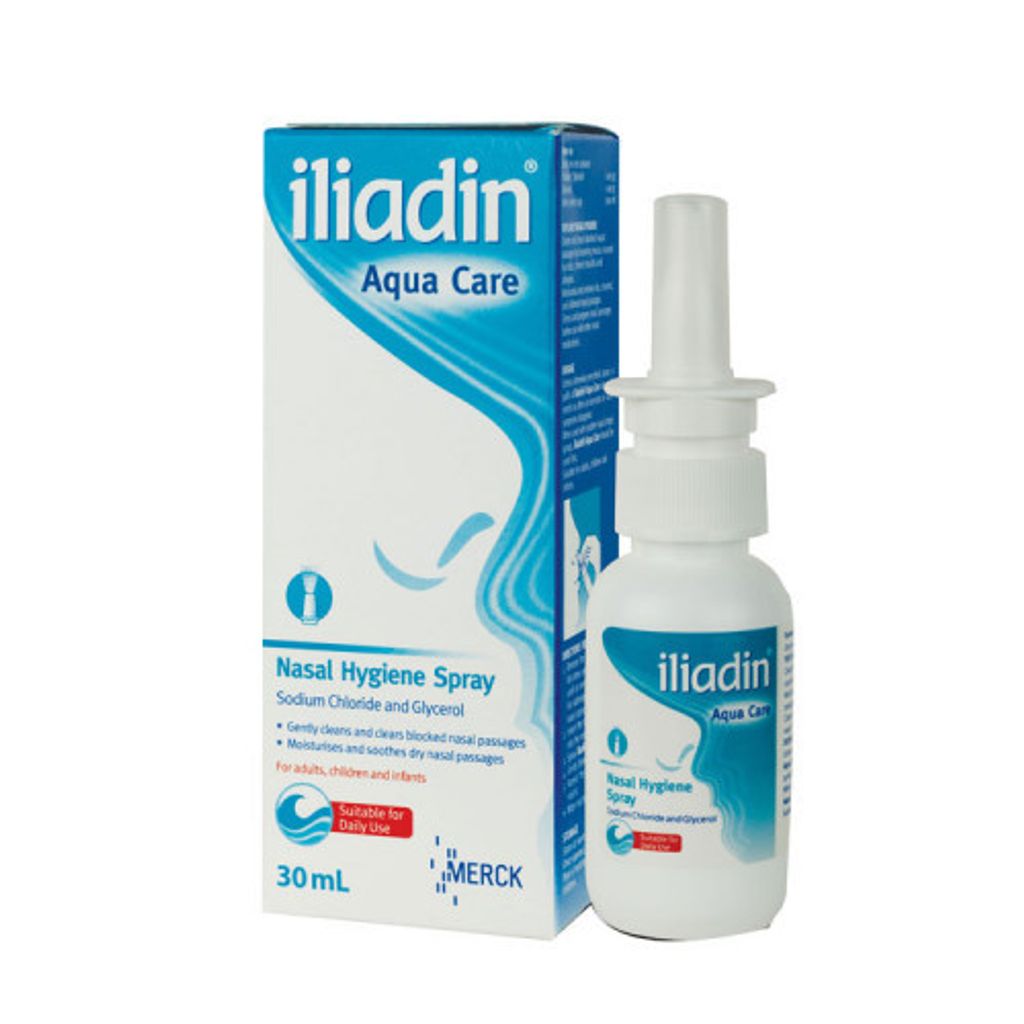 (008130) Iliadin Aqua Care Spray x 30ml
Iliadin® is for clearing a blocked nose caused by the common cold, sinusitis, allergic rhinitis and hayfever. Merck is unique in offering a comprehensive range for the entire family, from newborn babies, to children up to six years old, schoolchildren and adults.
What are the benefits of using iliadin®?
It reduces swelling of the nasal passages
It unblocks the nose quickly
Formulations available for all family members
Two or three times daily dosage