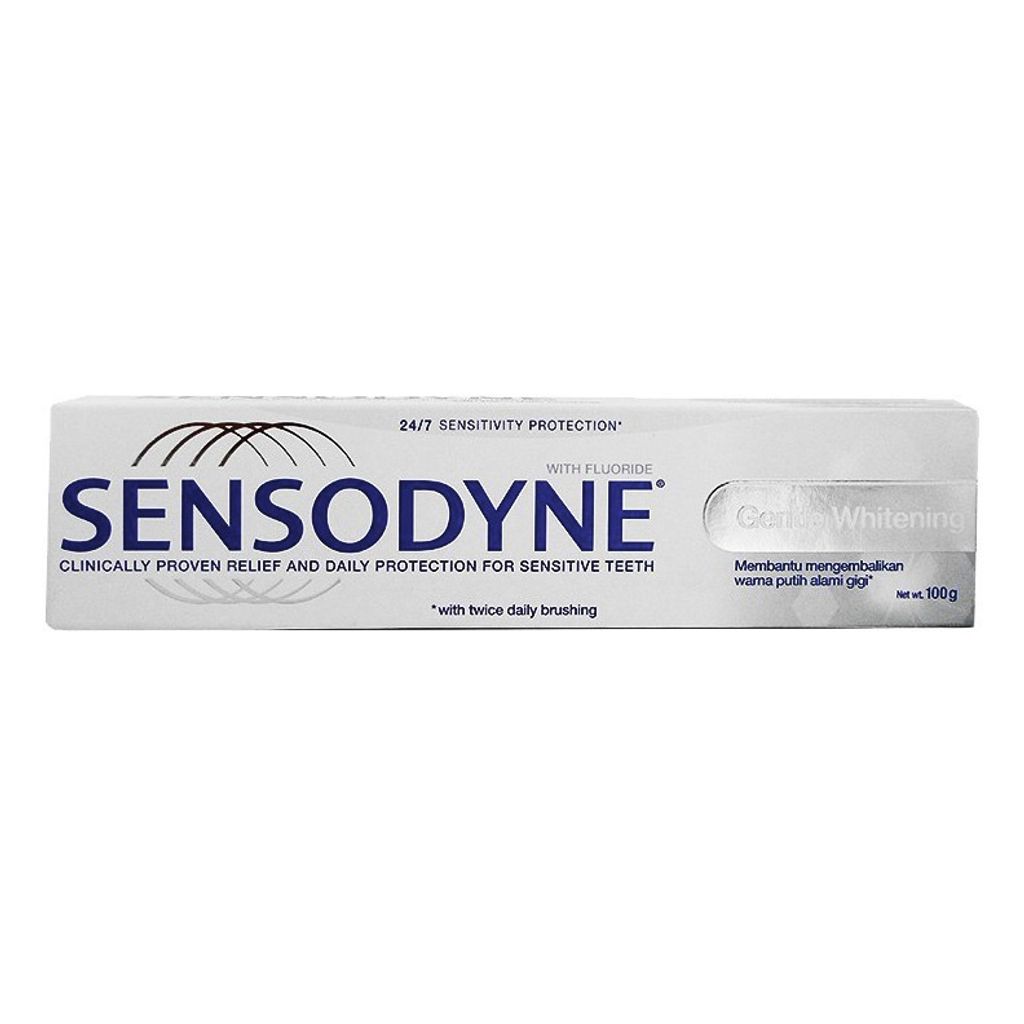 (008230) Sensodyne T/P Gentle Whitening(W) x 100g
Sensodyne Gentle Whitening is a whitening toothpaste that has a specially designed low-abrasion formula to gently yet effectively remove stains from teeth to restore their natural whiteness. Brush twice daily for healthy gums and strong, naturally white teeth.
Warnings and Precautions
Brush twice a day and not more than three times, minimise swallowing and spit out. Sensitive teeth may indicate an underlying problem which needs prompt care, if symptoms persist or worsen see your dentist. If irritation occurs, discontinue use.
Children under 12 years of age: consult with a dental professional or physician.