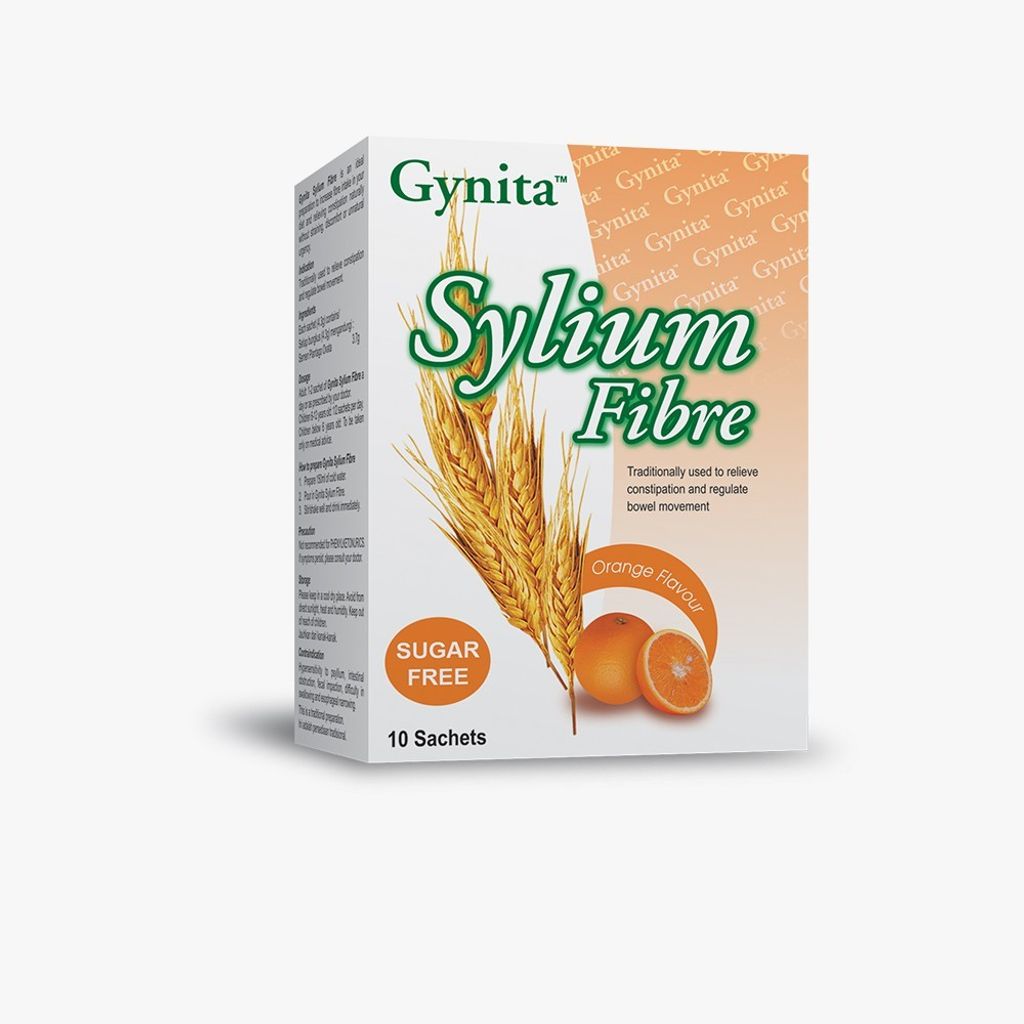 (008374) Gynita Sylium Fibre 4.3g x 10s (Orange)
Active Ingredient: Psylium Husk
Product overview:
Gynita Sylium Fibre is a sugar free and orange flavour psylium hush powder drink.
Dosage:
Adult: 1 sachet per day or as recommended by doctor or pharmacist. Children (6 – 12 years old): ½ sachet per day. Children below 6 years old: To be taken only on medical advice.
Traditionally used for relieving the following symptoms.
Constipation
Regulate bowel movement
Increase fibre intake in daily diet naturally