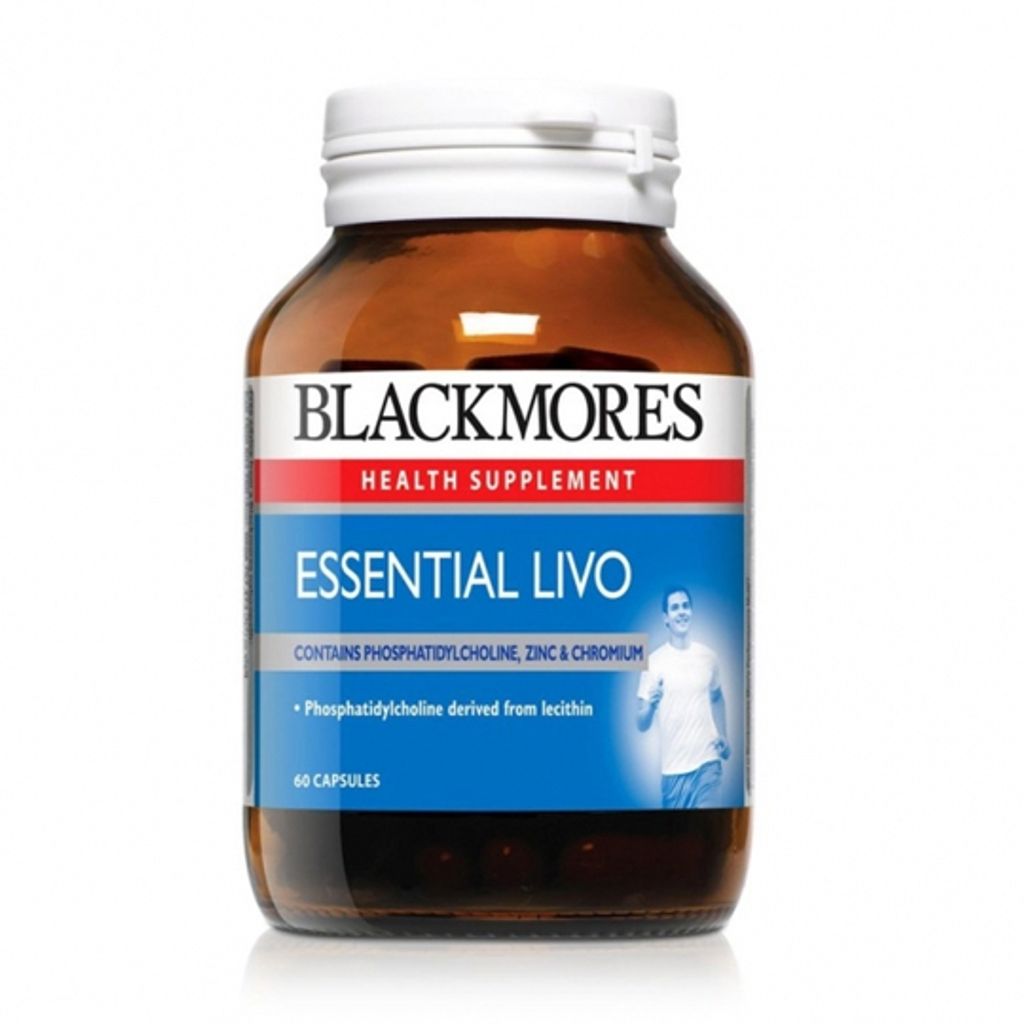 (008380) B/Mores Essential Livo x 60s
Product Information
Blackmores Essential Livo contains 300mg of phospholipids (phosphatidylcholine) that is an essential component of every cell, plus the added benefits of zinc and chromium to support normal body function and maintenance of general good health.
Features
Rich in phospholipids (phosphatidylcholine) derived from lecithin

Supports healthy body function

Assists in metabolism of fats and carbohydrates

Phosphatidylcholine (PC) A type of phospholipid, plays an important role in overall body health & function. It is said to be essential for the detoxification functions of the body. PC is necessary for healthy metabolism and lipid (fat) metabolism and also plays a role in their transport. It is also the major delivery form of choline.

Choline, a component of phosphatidylcholine, plays a role in lipid (fat) and cholesterol metabolism and transport.

As a component of various enzymes, zinc helps maintain structural integrity of proteins and regulate gene expression. Over 300 enzymes are known to require zinc to modulate their activity, including alcohol dehydrogenase, which functions in alcohol metabolism.As an antioxidant, zinc plays an important role against free radicals and DNA damage repair. Zinc also assists in metabolism of fats, carbohydrates and proteins.

Chromium provides support for healthy metabolism and helps the body to metabolise carbohydrates and fats in healthy individuals.
Dosage
Adults - 1 capsule two times a day after meals or as professional prescribed.