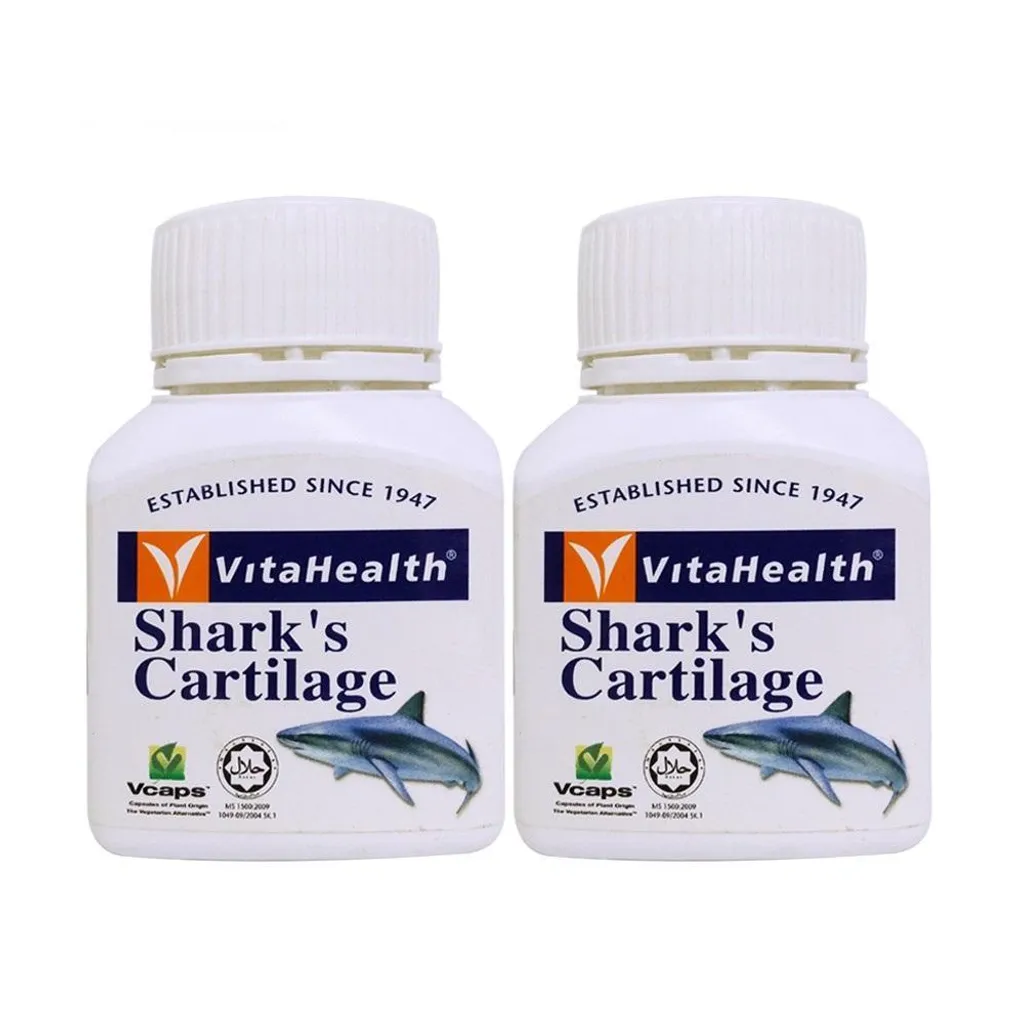 (008439) Vita Sharks Cartilage Caps 500mg 2x60s
VitaHealth Shark's Cartilage is formulated with 500mg shark's cartilage powder. The shark's cartilage is the primary component of the shark's skeletal system which is mainly composed of glycoproteins and other nutrients. It helps in reducing friction and providing flexibility in the joints, as well as managing pain and inflammation in rheumatoid arthritis. It also helps enhance the immune system and protect the body against infections.
Features:
Formulated with 500mg shark's cartilage

In vegetarian capsules

Certified Halal
Directions:
2 vegetarian capsules to be taken 3 times daily.
Ingredients:
Customer Reviews
No reviews yet