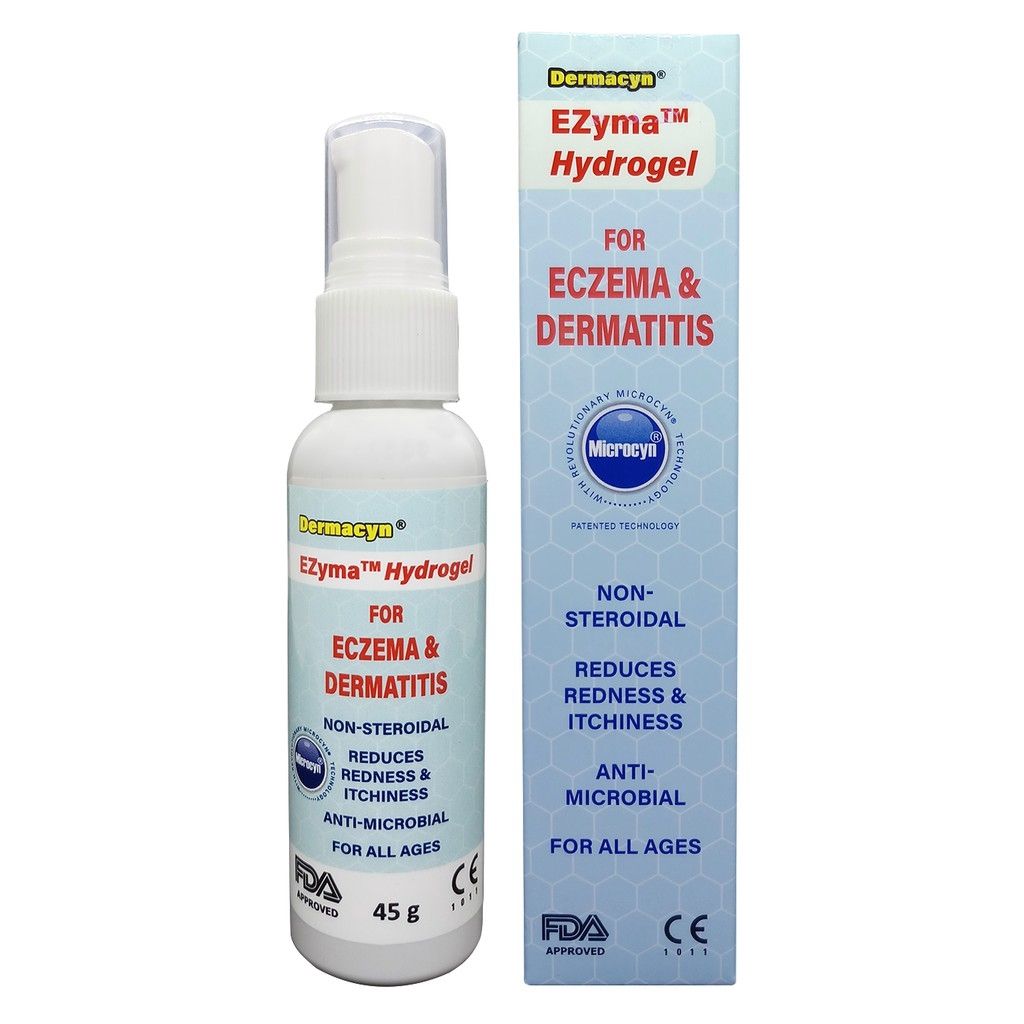 (008710) Ezyma Hydrogel x 45g
Non-steroidal hydrogel for the easy management of eczema (dermatitis/inflamed skin)
Indications:
•Helps to manage the itching, dryness & symptoms associated with atopic dermatitis
•Protect skin against physical, chemical & microbial invasion
Ingredients:
•Electrolyzed water
•Polydimethylsiloxane
•Sodium Magnesium Fluorosilicate
•Sodium Phosphate
Ancillary substance:
•Sodium hypochlorite
•Hypochlorous acid
Directions:
Spray Ezyma Hydrogel directly to the affected area 3 times daily & gently rub until evenly distributed.
Shake well before use.
Use preferred moisturizer after applying hydrogel.