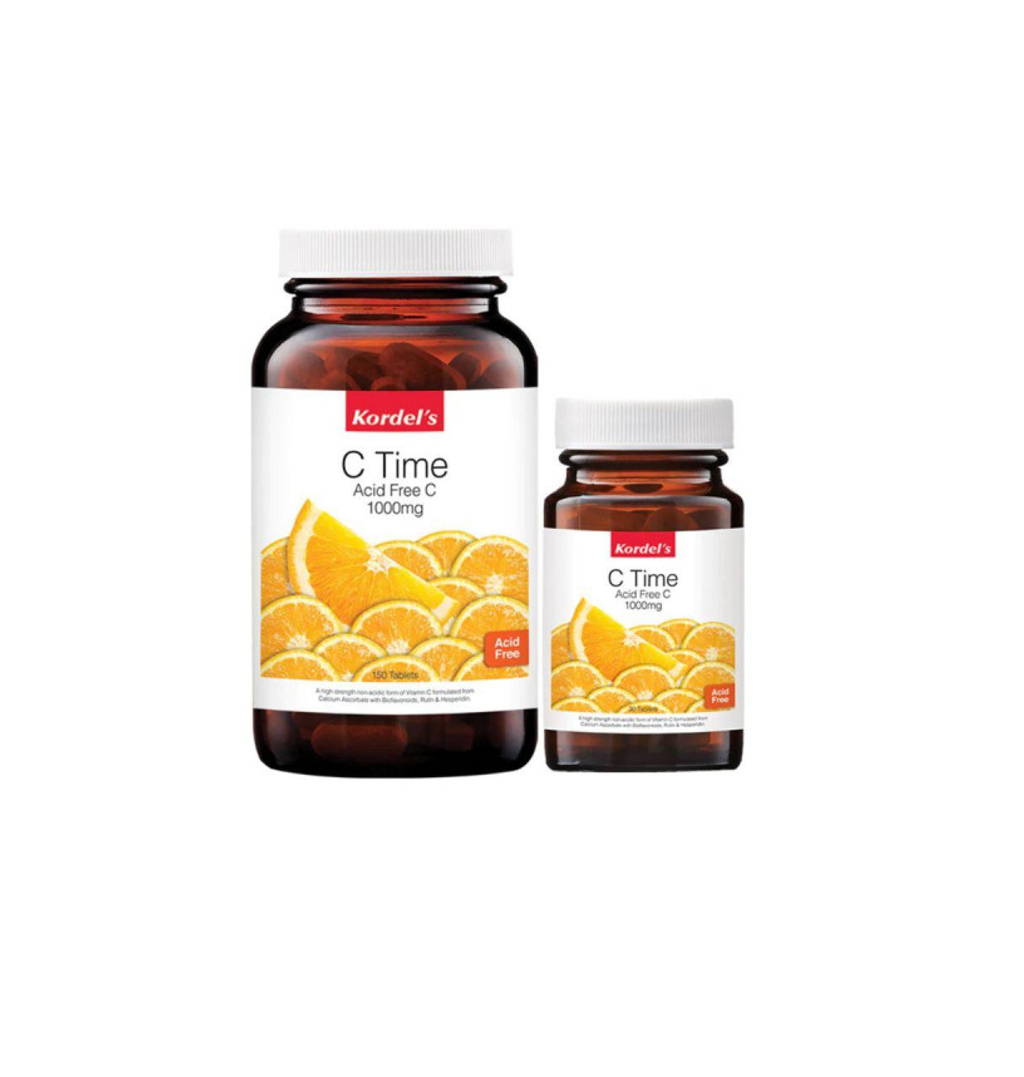 (008794) Kordels C Time Acid Free C Tabs x 150s+30s
Kordel's products are formulated and constantly reviewed to meet the needs of today's lifestyle. The product line comprises of an extensive range of advanced vitamins and minerals, food supplements and herbal formulations produced in compliance with the standards of Good Manufacturing Practice (GMP) and strict quality control.
Kordels C Time Acid Free 1000Mg 30S is an affordable natural health suppliment that should be in your daily diet for a lifetime of good health.