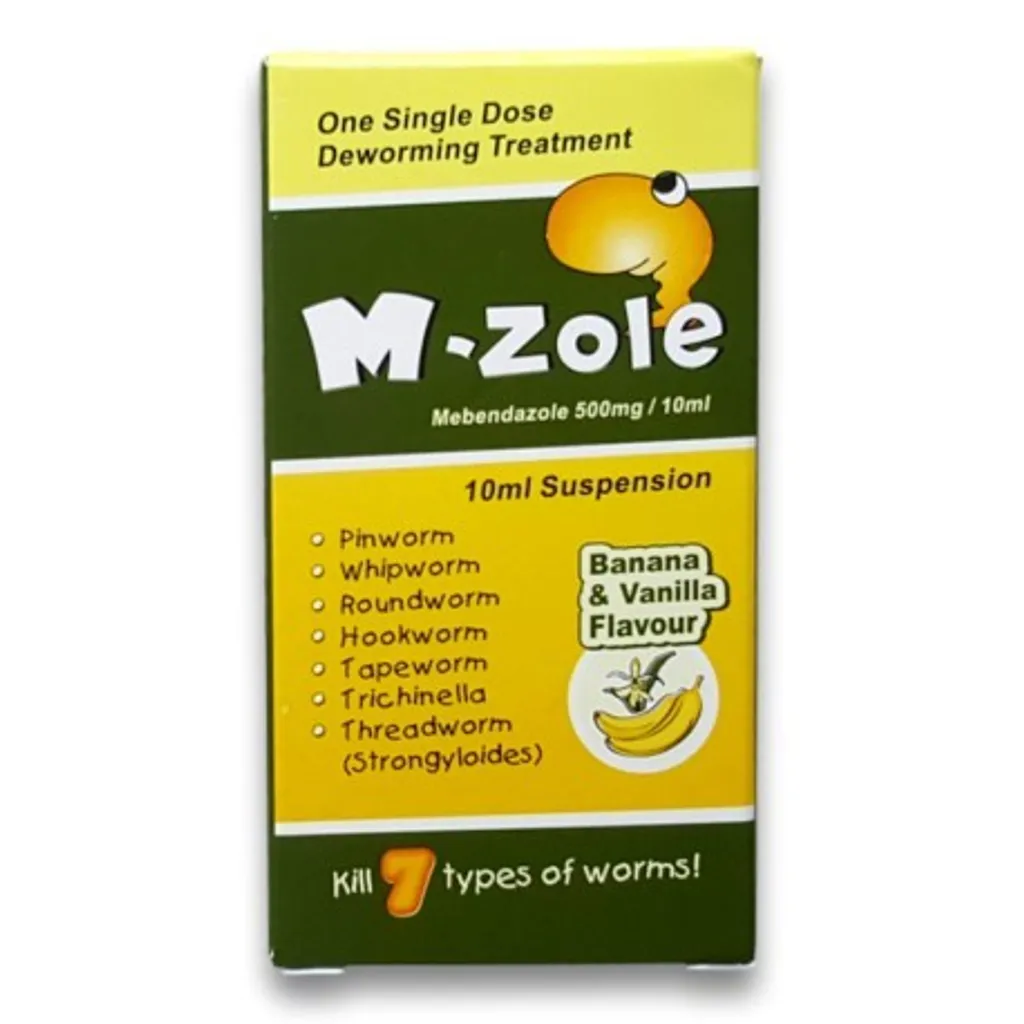 (008795) M-Zole Suspension x 10ml
M-ZOLE SUSPENSION is a single dose treatment against single or mixed intestinal helmintic infestations. It eradicates pinworm, whipworm, roundworm, hookworm, tapeworm, trichinella and threadworm (strongyloides).
How to take it:
Adults and children above 2 years:
Take 10ml (500mg) as a single dose.
Take with a full glass of water.
Shake well before use.
Only take 1-dose per 6 months or as of direction by healthcare professionals.
A second dose can be given after 2 to 3 weeks if reinfestation occurs.
What does it contains:
Each 10ml of M-ZOLE SUSPENSION contains Mebendazole 500mg