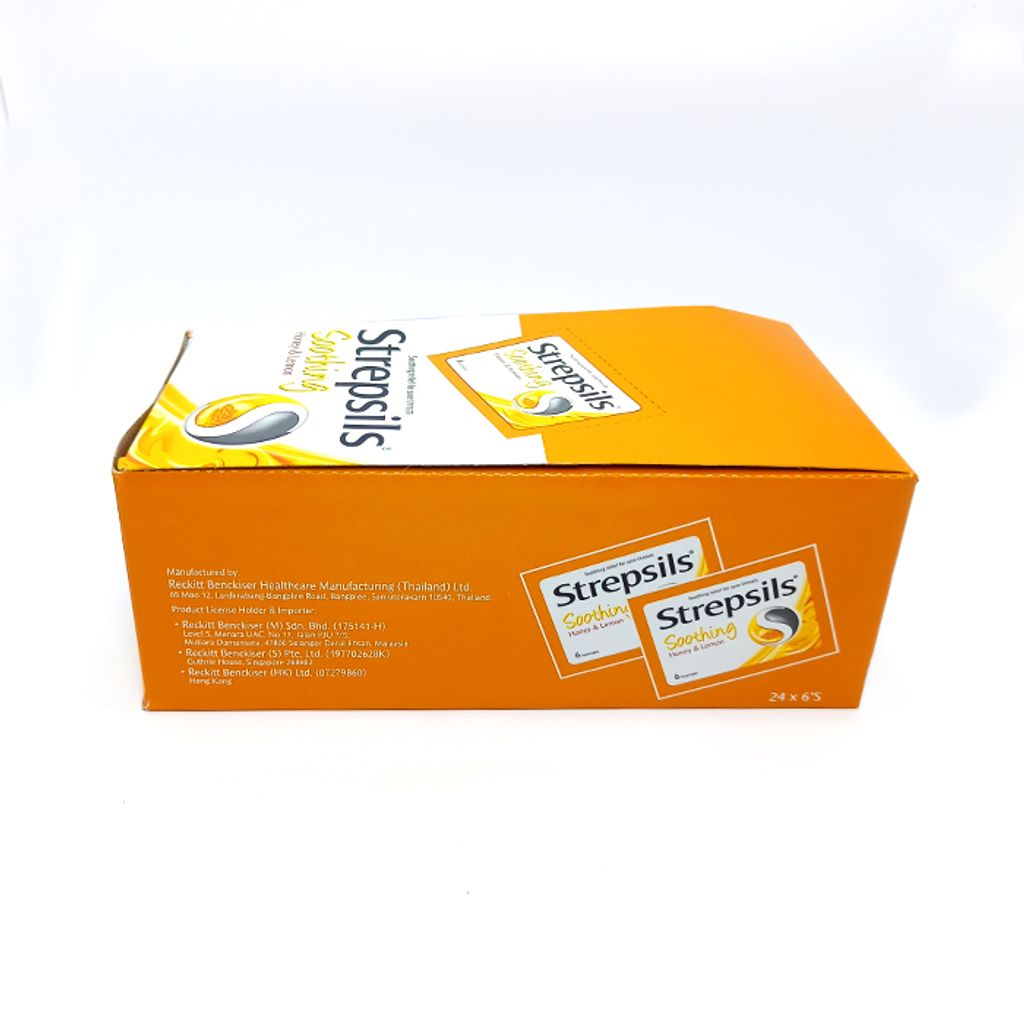 (009021) Strepsils Honey & Lemon Soothing 24 x 6s
PRODUCT HIGHLIGHT:
For use in throat medications. These are used for the symptomatic relief of mouth and throat infections. The menthol vapour action in Strepsils Sore Throat & Blocked Nose lozenges help to unblock the nose.
Dosage Strepsils Sore Throat and Blocked Nose Lozenges are suitable for adults and children (over 6 years old) and the elderly. Not suitable for children under 6 years. Dissolve one lozenge slowly in the mouth every 2 to 3 hours. No more than 12 lozenges per day. Do not exceed the stated dose. For oral admission only.