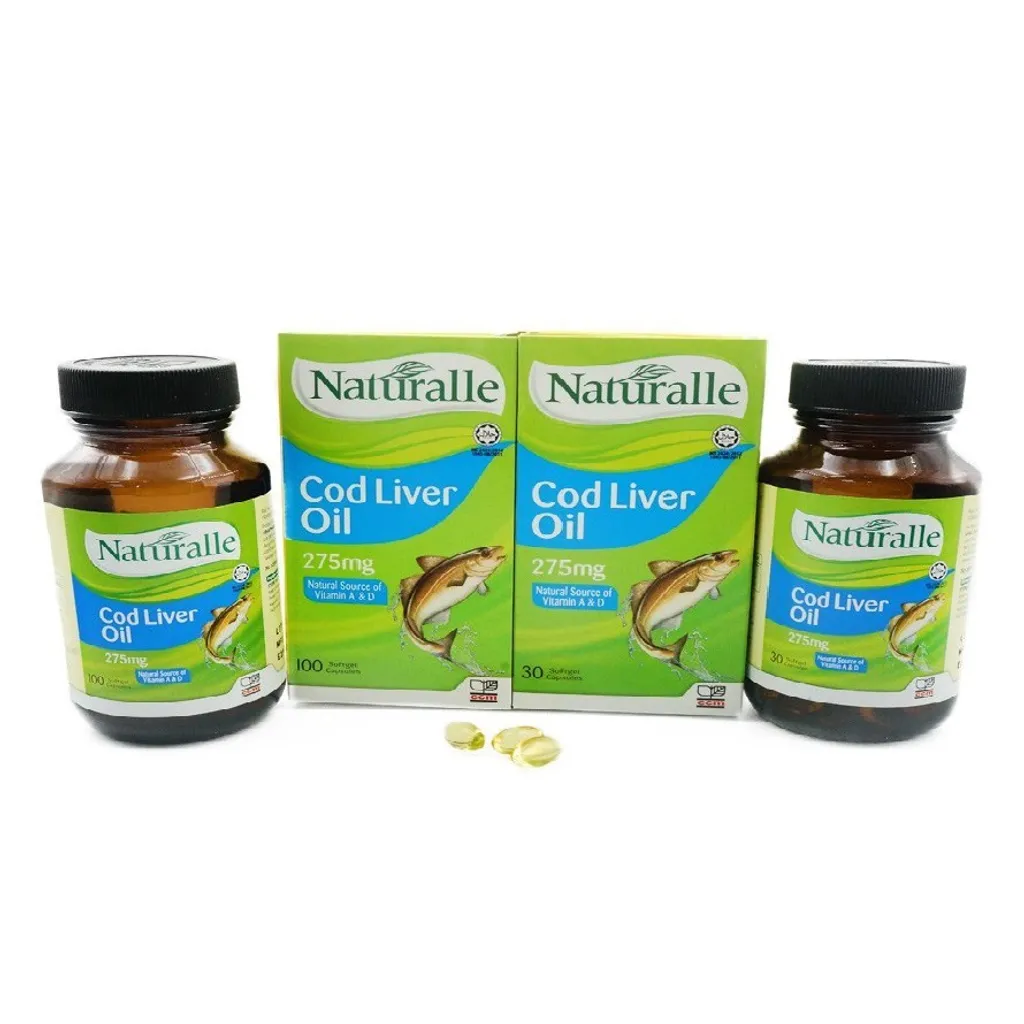 (009227) Nat.Cod Liver Oil Caps 275mg x 100+30s
Contains:
Natural source Vitamin A and Vitamin B.

Each softgel capsule contains 275mg of Cod Liver Oil.

Gelatin for Softgel Capsule: Halal certified Bovine source.

Dosage: Children above 4 years and adults
1-2 capsules, 3 times daily after food or as directed by doctor or pharmacist.

Children under 5 years old require adult supervision when taking softgel capsule.

Storage Conditions:
Keep container tightly closed.

Protect from light.

Keep out of reach of children.