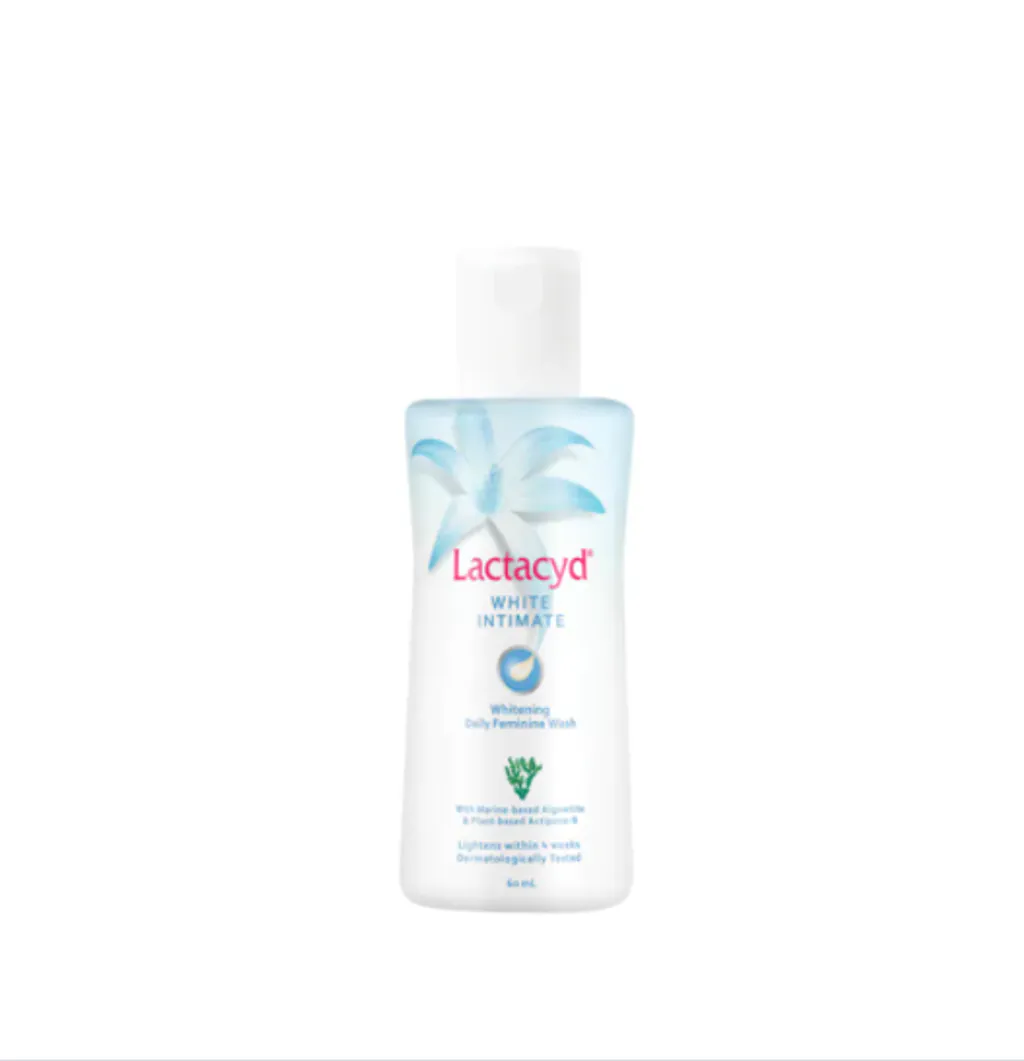 (009302) Lactacyd White Intimate x 60ml(B)
Description Go the natural way to intimate fairness and welcome a day of romance and glamour.
Use 2x daily for fairer skin in 4 weeks The natural way to intimate fairness and confidence with Lactacyd White Intimate.
Sweat and excessive friction from tight clothing can darken the skin around the intimate area, causing self-consciousness, decreased confidence or intimacy inhibition.
Lactacyd Whiten Intimate is the first natural and safe whitening feminine wash, and is enriched with natural ingredients for maximum whitening effect.
- Dermatologically tested safe
- Fairer within 4 weeks
- Enriched with natural ingredients including plant based Actipone-B and marine based Algowhite
- Special formulation of natural milk lactoserum and lactic acid maintains pH balance of vagina