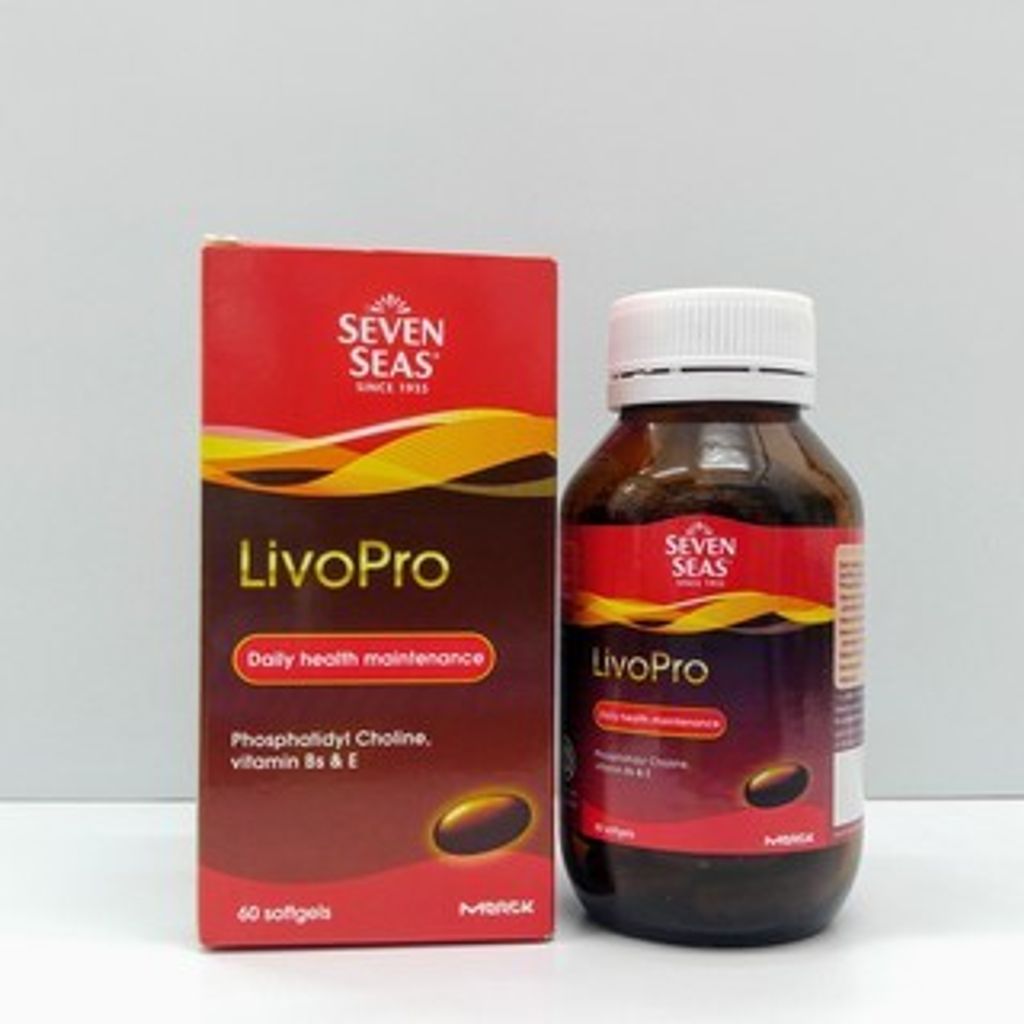 (010447) LivoPRO Caps (S/Offer) x 60s(S/S)
Seven Seas Livopro supports daily energy demands by helping restore levels of essential micronutrients required for normal liver function including the release and utilization of energy from foods.
Our liver is one of the most hardworking organs in our body, as it has 500 vital functions to keep us alive, such as filters toxins from the body, produces proteins and cholesterols and regulates blood clotting.
The most common disease for the liver these days has to do with our lifestyle, where we consumed a lot of food rich in saturated fats. This leads to fatty liver disease, where there are excess fats deposited in the liver. Over a prolonged period of time, the cells in the liver will be destroyed which makes it loses its integrity to function properly.
However, fatty liver disease is reversible if we change our lifestyle such as exercise regularly, avoid fatty food, lose weight or consider nutritional supplement with phosphatidyl choline. Phosphatidyl Choline helps to replenish and restore damaged phospholipids in the liver to maintain the liver functions. Combined with Vitamins B, this helps to alleviate decongestion in the liver by breaking down the fats, while Vitamin E will help to protect the liver cells from free radical ravages.
People who are considered high risk of developing fatty liver disease are those who are diabetics, have high cholesterol, overweight and heavy drinkers.