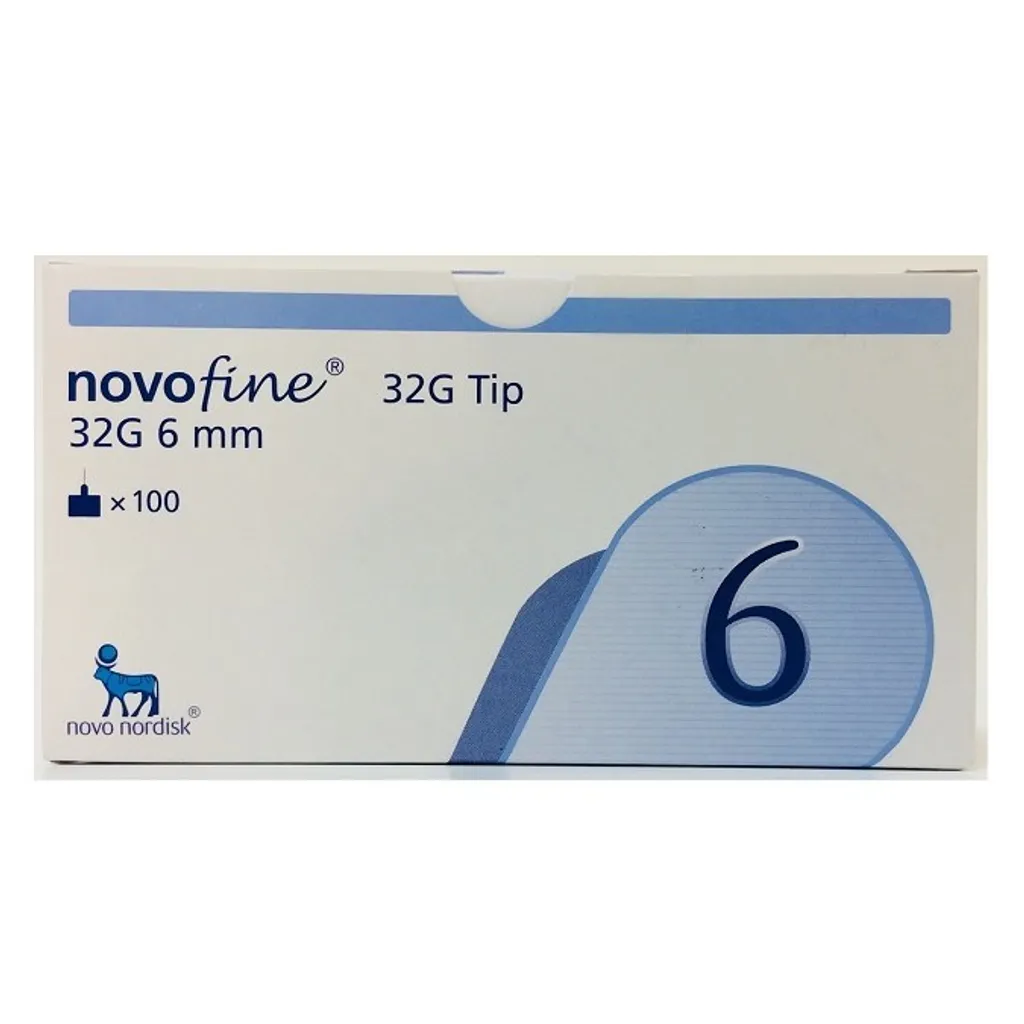 (010521) Novofine Needle 32Gx0.23/0.25x6mm x 100s
Product details of NovoFine 31G (0.25 x 6mm) - 100 needles
Novofine Pen Needles are sterile, screw on needles used in conjunction with an Insulin Pen or prefilled syringe for the injection of insulin.
Size: 6mm Gauge: 31 g (0.25mm)
Pack size: 100 needles
Compatible with: most popular Prefilled Syringes & Insulin Pen brands NovoFine® - Effective design Thin wall technology improves insulin flow, reducing the time and effort needed to inject insulin
· Superflow™ technology makes injection quicker and easier, reducing the effort needed to inject insulin.
· Improved insulin flow potentially reduces the time to administer a dose of insulin. Shorter needles ensure that insulin is delivered into the correct layer of the skin
· NovoFine® needles reliably deliver insulin in adults, children, and obese patients - reducing the risk of injection into muscle. · NovoFine® 6 mm needles used with a lifted skin-fold and a 90° injection angle results in close to a 100% rate of subcutaneous deposition in both obese and normal weight adults.