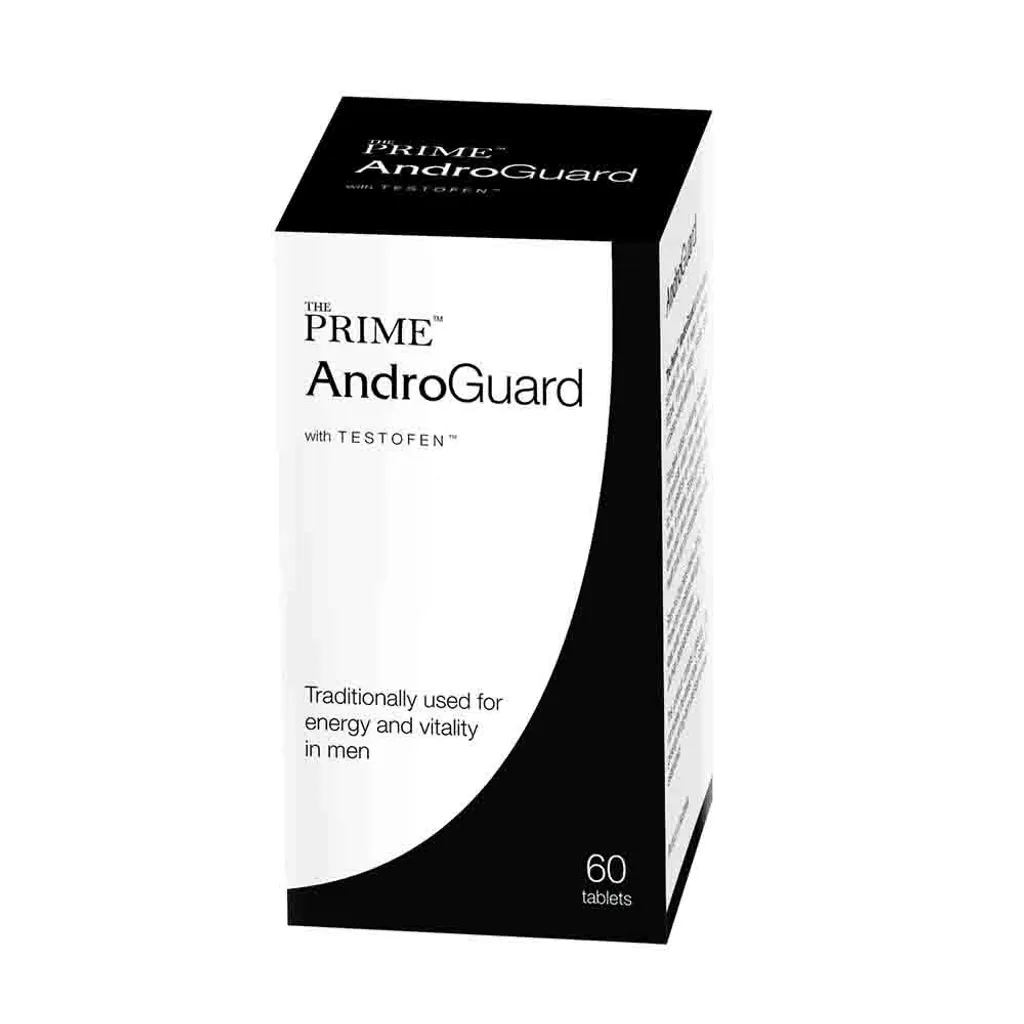 (010569) The Prime AndroGuard Tabs 1028mg x 60s
Product Description
The Prime AndroGuard with Testofen (60's) The Prime™ AndroGuard with TESTOFEN™ contains clinically proven fenugreek seed extract enhanced with Panax ginseng C.A Meyer to balance testosterone levels in men.
Ingredients:
•Trigonella foenum-graecum seed dry conc. (Testofen) 200mg (standardized to min. 50% Fenuside)
•Panax ginseng C.A. Meyer 100mg
(Korean ginseng) root ext. dry conc.
(standardized to min. 25% Ginsenosides)
Specially formulated for men, it helps to:
•Reduce fatigue
•Improve energy levels
•Increase overall well being
•Promotes healthy testosterone levels and improves libido
•Improves fertility & sperm count
•Improves cholesterol, sugar & lipid profiles
Directions:
For use by men only.
1 tablet to be taken 2 to 3 times daily with food.