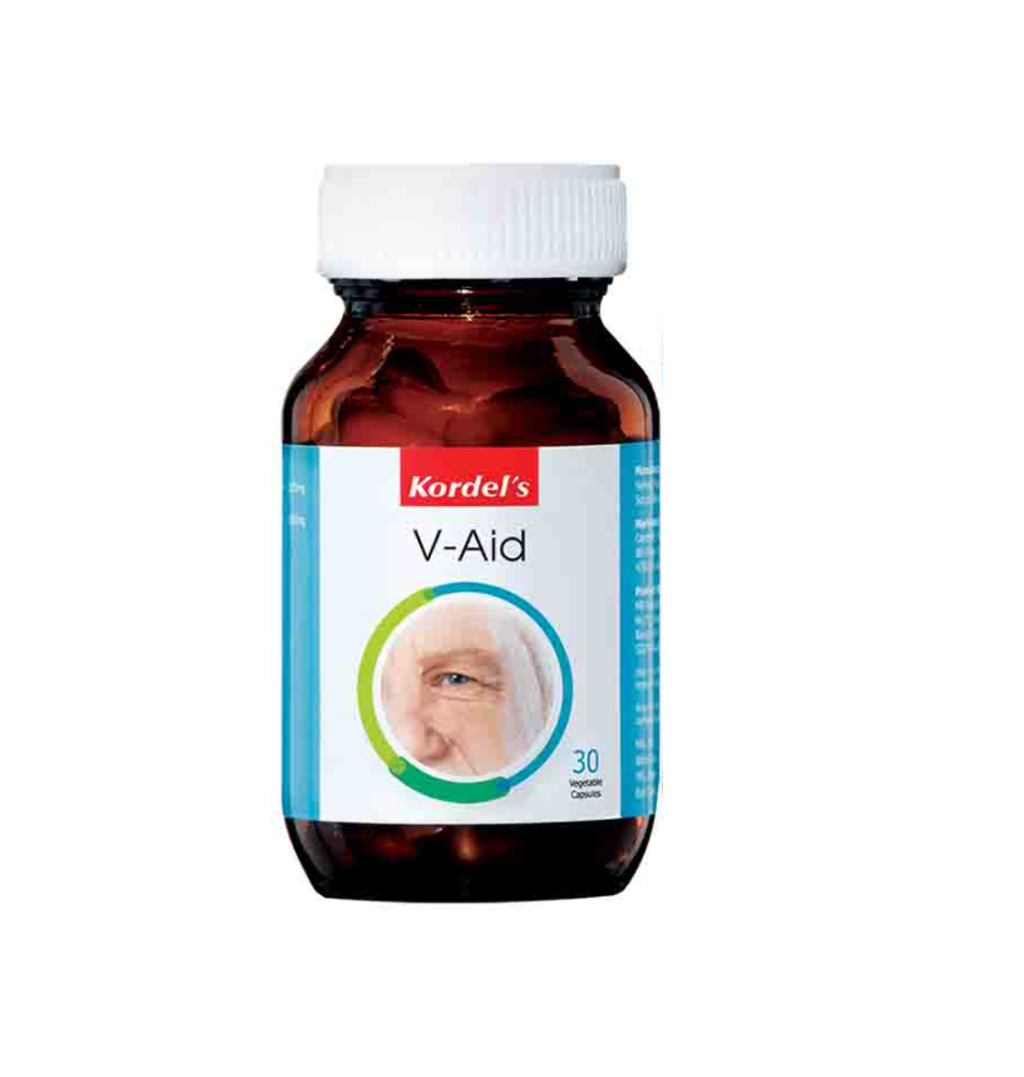 (010622) Kordels V-Aid Caps x 30s
Kordel's V-Aid
Lutein and Zeaxanthin protect our eyes from harmful high-energy light waves like blue light and ultraviolet rays. Studies suggest that a high level of lutein and zeaxanthin in the fovea and macula of the retina is linked to 3 main benefits to the eye:
- better visual acuity
- better contrast sensitivity
- better light sensitivity
The patented, clinically proven XanMax® is highly absorbed and stays in the retina for 24 hours. XanMax® is the only 2 in 1 formulation where the Lutein and Zeaxanthin are extracted from the same source that give it high bioavailability, absorption and retention in the retina.
Kordel's V-Aid is formulated with XanMax® lutein and zeaxanthin in a clinical ratio of 10:2 based on the AREDS II studies. To enhance the eye protection benefit, V-Aid is added with European Bilberry extract which contains anthocyanosides. Studies have shown that Bilberry helps to strengthen retinal blood vessels and reduces risk of haemorrhage in the eyes. This is highly beneficial to prevent retinopathy especially diabetes and hypertensive patients which are the high risk groups.
Take 1 capsule daily after meal.