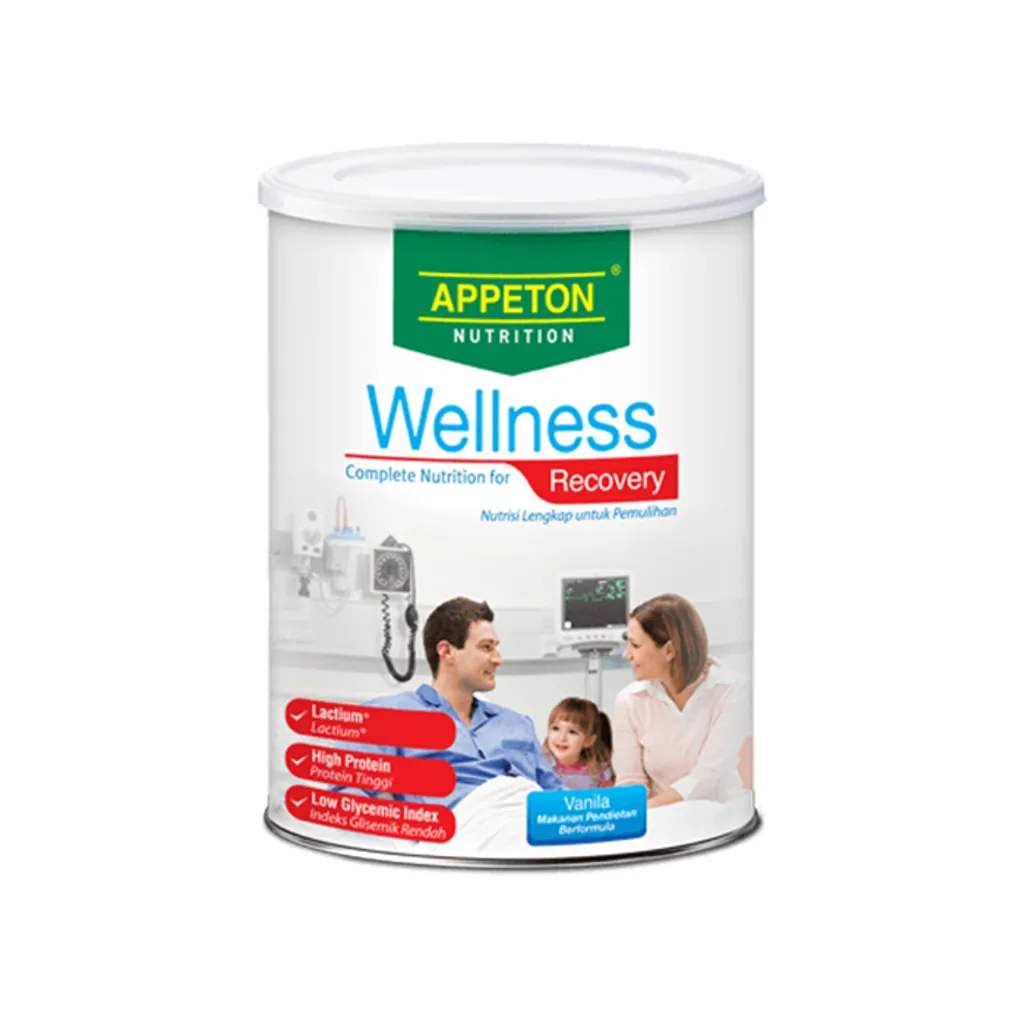 (010848) Appeton Wellness 60+ Recovery x 900g (V)
Quality Sleep & Nutrition For Your Faster Recovery
Appeton Wellness Recovery is a breakthrough nutritional formulation that is specially formulated with LACTIUM® a clinically proven ingredient to help with faster recovery after surgery, illness or hospitalization.
Clinical study shown that patients who consumed 150mg of Lactium per day, which is equivalent to 3 servings of Appeton Wellness Recovery, experienced significant improvement in sleep quality.
Benefits
LACTIUM® (hydrolysed casein) for a quality rest
Good sleep is associated with better physical health and greater psychological well being
Lactium® is a type of hydrolysed casein which is clinically proven to improve sleep quality.
The body heals during sleep. With better rest through sleep, this allows the body to rebuild itself & recover faster.
HIGH QUALITY PROTEIN to rebuild essential cells & body tissue
Insufficient nutritional intake especially protein is a common problem among hospitalized patients and is often associated with malnutrition.
Appeton Wellness Recovery contains a combination of high quality whey and casein which contains all essential amino acids to aid in faster recovery.
Sufficient protein intake during illness is essential to:
Rebuild cells and body tissues

Promote protein collagen production to effectively heal wounds

Boost the immune system and reduces risk of recurrent infection

Improve strength and mobility
Low GI – Suitable for diabetics & Pre-diabetics
Appeton Wellness Recovery is a low Glycemic Index (GI) formulation which ensures stable supply of blood glucose in the body, prevent sudden spike of blood glucose and suitable for pre-diabetic & diabetic patients undergoing recovery.
Who are recommended to take Appeton Wellness Recovery?
Recovering from an illness/infection

Just discharged from hospital and unable to eat/sleep well

After surgery, fracture or accident
Age group: Suitable for aged 12 years and above
Direction for Use
Preparation method:
Add 4 levelled scoops of Appeton Wellness Recovery (55g) into 210ml of warm water to prepare a 250ml drink.
As dietary supplement (oral use):
Take 3 servings per day for at least 2 weeks to 1 month to experience the improvement in sleep quality.
As meal replacement (oral use):
Up to 8 glasses per day or according to instruction of a doctor or dietitian.
As meal replacement (tube feeding):
According to instruction of a doctor or dietitian