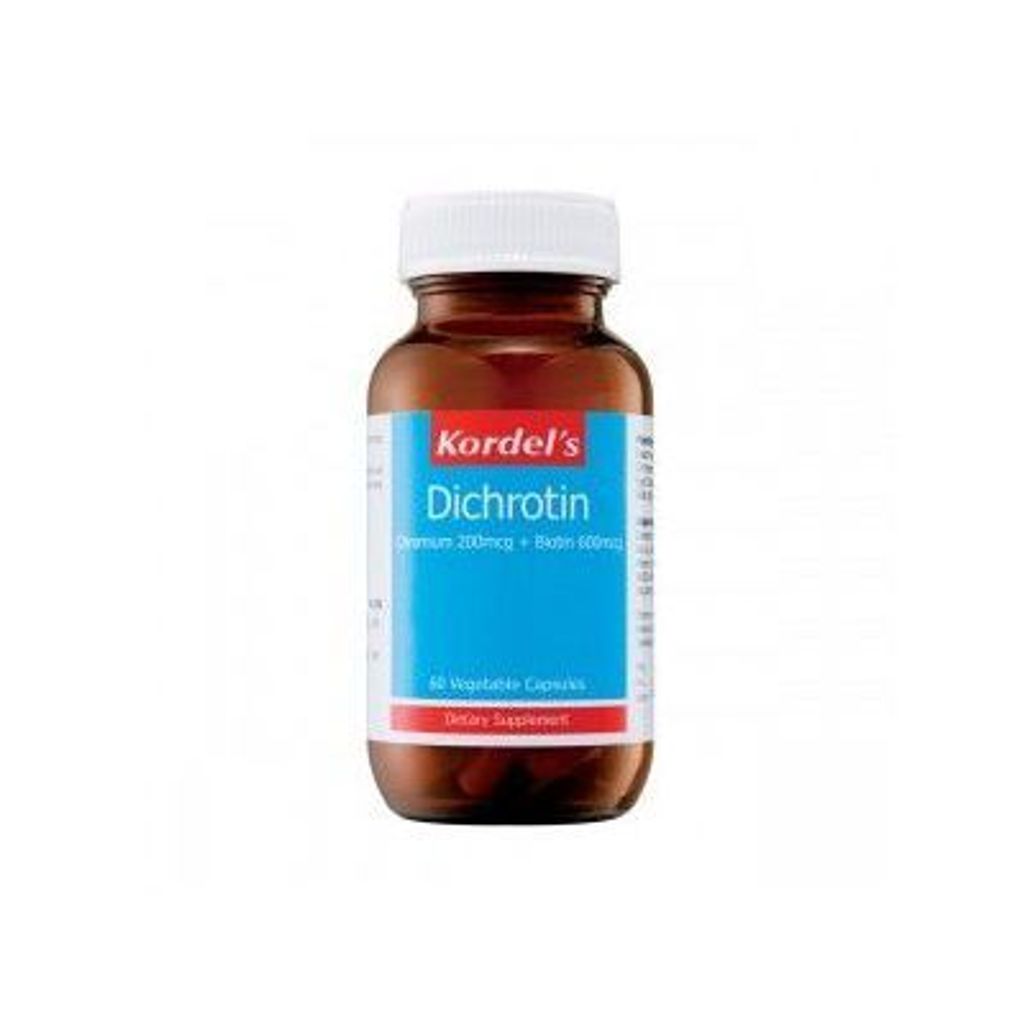 (011047) Kordels Dichrotin x 60s + FOC Sweet Sante 6g x 20s
Kordel's Dichrotin
scientifically-formulated with two important nutrients, Chromium Picolinate 200mcg and Biotin 600mcg, in a vegetable capsule. Scientific evidence indicates that these two nutrients work synergistically to produce positive effects on monitoring blood sugar and cholesterol level.
Sweet Sante Natural Sugar Substitute (6g x 20's)
Enjoy 100% Sweet Delight! Simply replace the exact amount of sugar with Sweetsanté in all your drinks or recipes. It tastes just like sugar with no unpleasant aftertaste. In fact, the addition of SweetSanté enhances the flavour and taste of food and beverages. •Naturally derived from Cereals The cereals-derived SweetPearl® maltitol gives a natural sweetness that is similar to common white granulated sugar, with only half the calories. Suitable for health conscious people & people who need to manage blood sugar levels & weight.