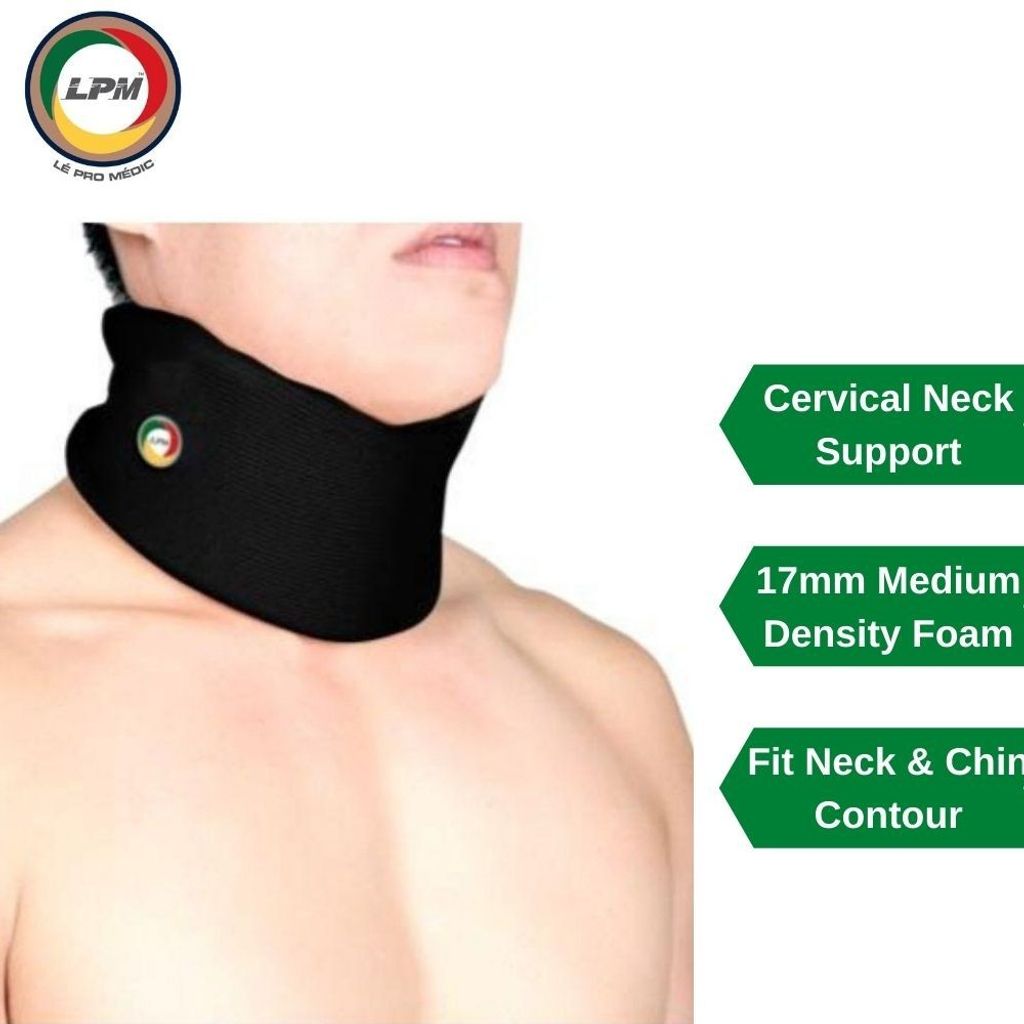 (011377) LPM Cervical Collar (Soft) 906 (L)
LPM Cervical Collar is made of 17mm medium density foam, covered with cotton stockinette, with a contoured cut for the chin. A hook and loop closure in back for easy adjustment.
• Helps relieve aches and pains associated with cervical strains and sprains.
• Flexion and extension of the cervical spine is largely prevented by the neck collar. Other movements are limited only from painful extreme positions.
• When there is continuous static loading such as when sitting and on car journeys, the collar reduces the load and thus alleviates the symptom.
• LPM Cervical Collar can also be used at night for postural correction.
• The neck collar should be regarded as an occasional or periodical aid.
• Provides therapeutic support following neck injury.
INDICATIONS:
Aches and pains in the neck arising from hyper-mobility, overloading of the neck muscles, torticollis, cervical rhizopathy, degenerative changes, etc.
SIZE MEASUREMENTS
S 11 – 13 1/2 " (27.9 – 34.3cm)
M 13 1/2 – 15 1/2" (34.3 – 39.4cm)
L 15 1/2 – 17 1/2" (39.4 – 44.5cm)
XL 17 1/2 – 19" (44.5 – 48.3cm)