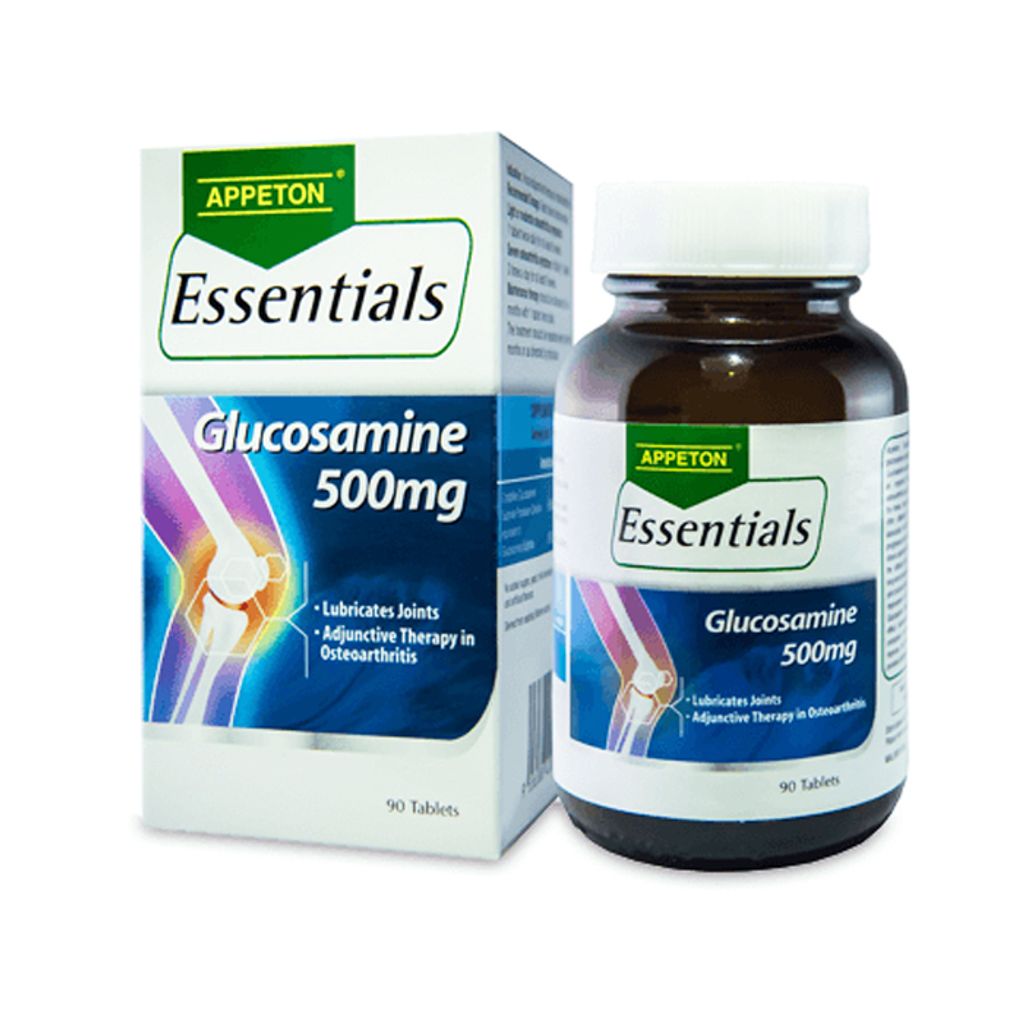 (011561) Appeton Glucosamine Caps 500mg 2x90s
Helps to lubricate joints
Appeton Essentials Glucosamine 500mg is an adjunctive therapy in Osteoarthritis which can help to lubricate joints, increase flexibility and relieve osteoarthritis symptoms.
Benefits
Small dosages suitable for maintenance therapy as high dosage may increase burden to the body. Sodium free which is suitable for those who are at risk or having high blood pressure.
No added sugars, yeast, milk derivative, wheat, gluten, preservative and artificial flavours.
Jakim Halal Certified.
Who are recommended to take Appeton Essentials Glucosamine 500mg?
Those who suffer from or possess high risk of osteoarthritis.
Those who are overweight or obese.
Those with occupations leading to repetitive strain injury like drivers and athletes.
Direction for Use
Best taken before meal.
Light or moderate osteoarthritis symptoms:
1 table twice daily for at least 6 weeks.
Severe osteoarthritis symptoms:
Initially 1 tablet 3 times a day for at least 8 weeks.
Maintenance therapy should be followed for 3-4 months with 1 tablet twice daily. The treatment should be repeated every other 6 months or as directed by physician.
Ingredients +
This is a supplement product advertisement
KKLIU 1658/2018
MAL 09011476 X