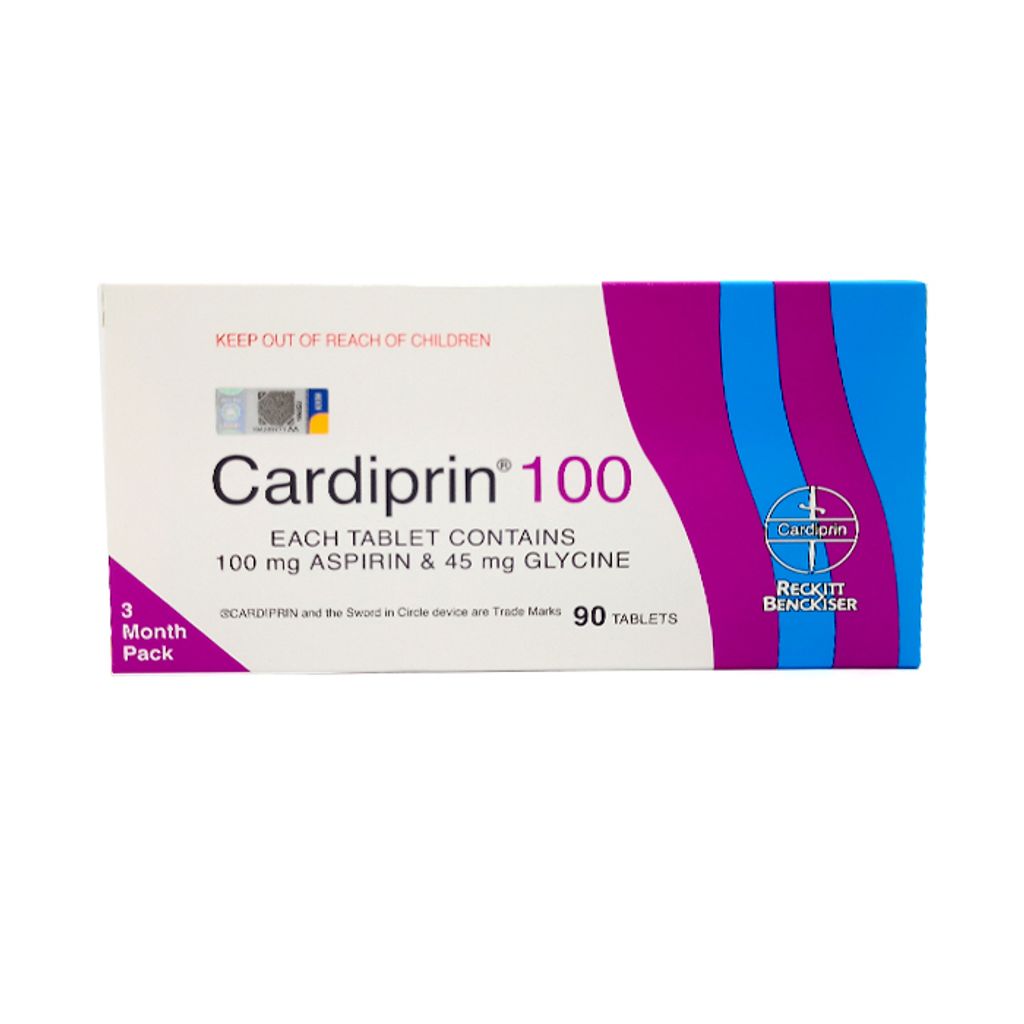 (011932) Cardiprin 100mg Tabs x 90s
Product Description
PRODUCT FEATURES
Each tablet contains 100mg Aspirin & 45mg Glycine.
Therapy with Cardiprin 100 should be initiated by a physician.
USES
For prevention of stroke and heart attack.
DOSAGE/DIRECTION FOR USE
-Adult 1 tab daily with/after meal.
-Start with the tablet in the section marked "TAKE FIRST". On the next day, take the next tablet that corresponds with the day of the week. Follow the arrows around the the pack, taking one tablet each day, until all the tablets marked with a day of the week have been taken. To finish the pack, take the tablet from the section marked "TAKE LAST". A new pack should be started on the next day in the same way. It is important to take your Cardiprin 100 tablet each day and ideally at the same time.
-Cardiprin 100 disperses instantly on the tongue without water and is pleasant tasting and easily swallowed.
-Cardiprin 100 tablets do not dissolve in water. However, if you prefer, they may be swallowed whole with water.
-The Cardiprin 100 Calendar Pack has been designed for your convenience and to provide you with an easy check that you have taken today's tablet.
AVOID TAKING IT IF
Hypersensitivity to salicylates. Peptic ulcer, dyspepsia; haemophilia; gout. Patients on anticoagulant therapy. Not recommended in children & teenagers.