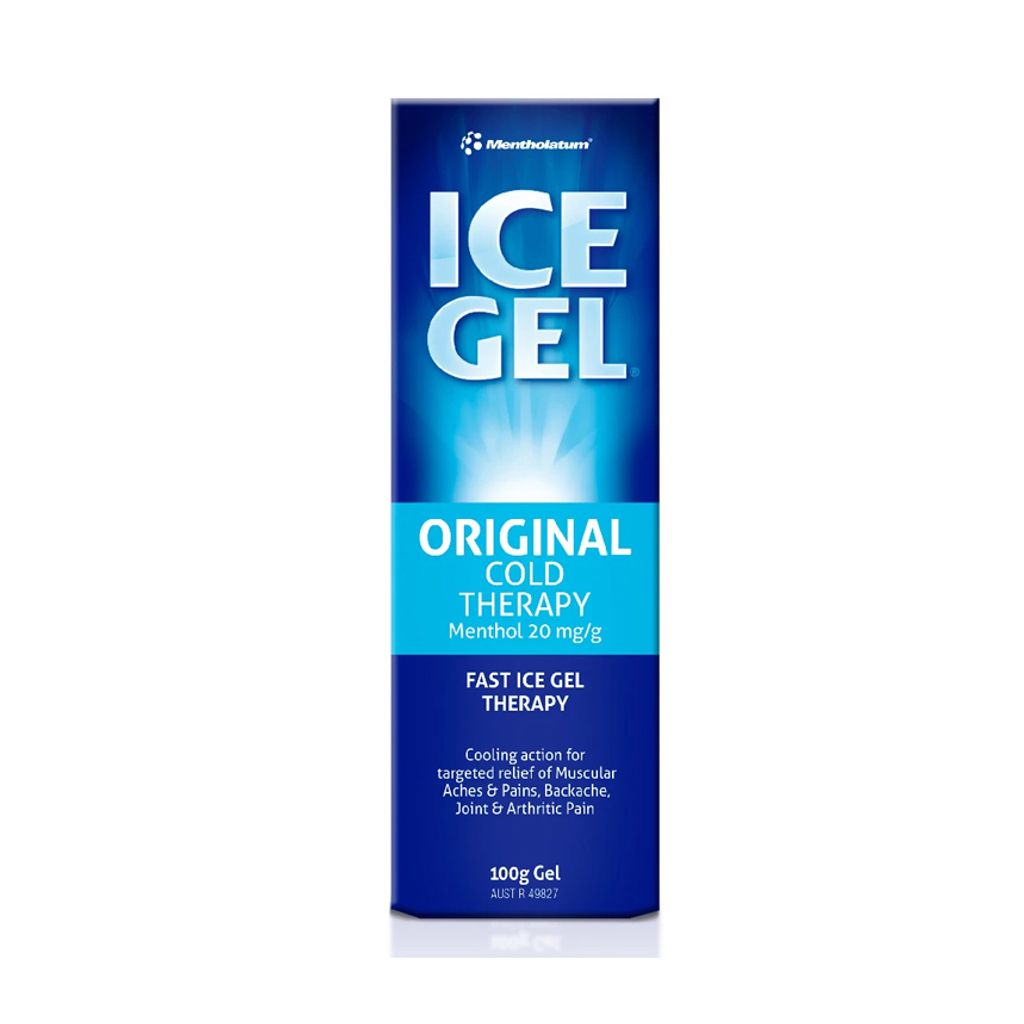 (000526) Deep Cold Ice Gel Therapy x 100g
Product Description
Mentholatum Deep Cold ice gel provides icy pain relief right where it hurts. It helps to reduce pain and relieve muscle aches and pains.
Contains menthol for cooling action and analgesic properties.
Recommended for arthritic pain, muscle aches and backaches.
Directions:
Apply liberally on painful areas for icy cooling pain relief. Massage until completely absorbed into the skin. Repeat as often as needed.
Caution:
For external use only. Avoid contact with the eyes, open wounds or mucous membranes. Do not bandage or apply heat. This product should not be used in conjunction with heat pads.