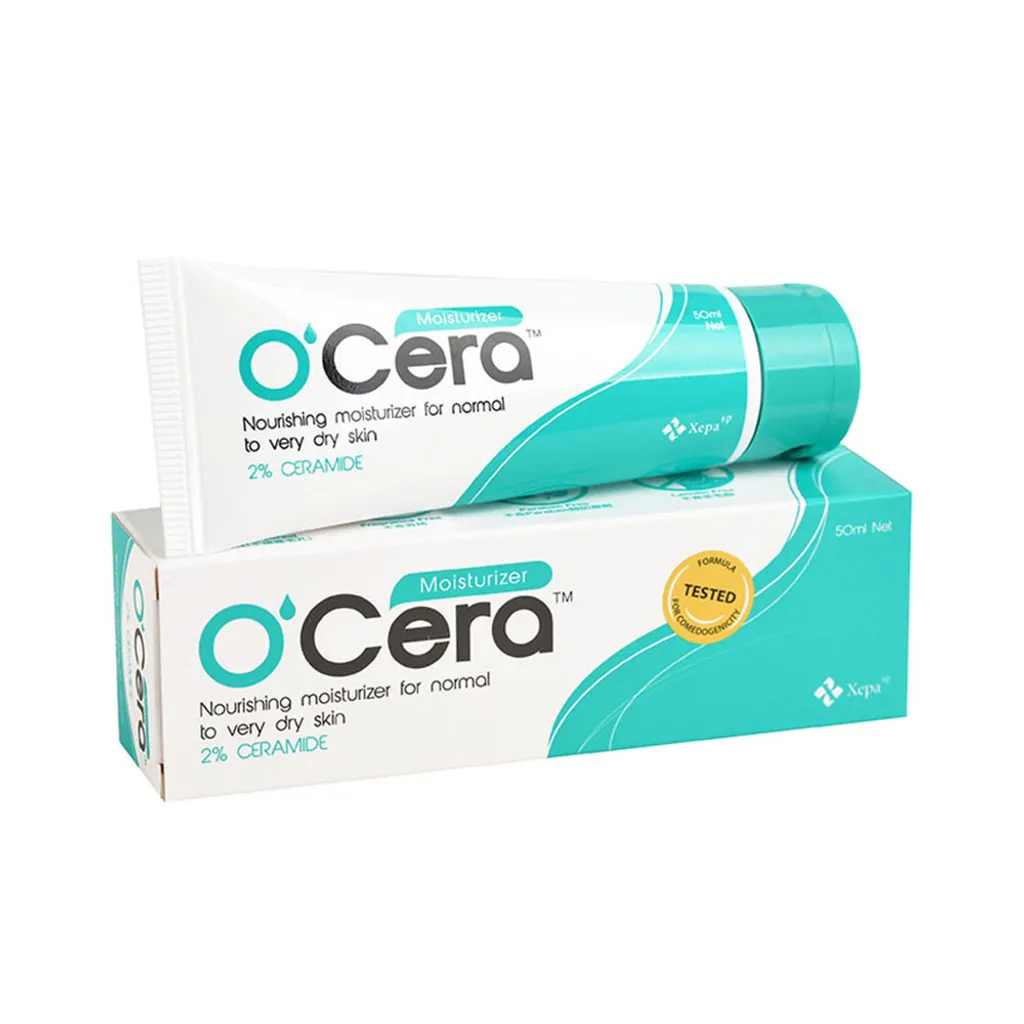 (012157) OCera Moisturizer x 50ml
O'Cera Moisturizer is specially formulated to soothe and replenish normal to very dry skin. It is made up of unique blend of lipids (ceramide) and natural skin moisturizer (Sodium-PCA) which strengthens skin's protective layer.
O'Cera Moisturizer is contains 2% ceramide, hyaluronic and sodium hyaluronate that seals in moisture by forming a moisturizing film on skin's surface. It also contains botanical oils (sunflower seed oil and coconut oil) that nourish the skin.