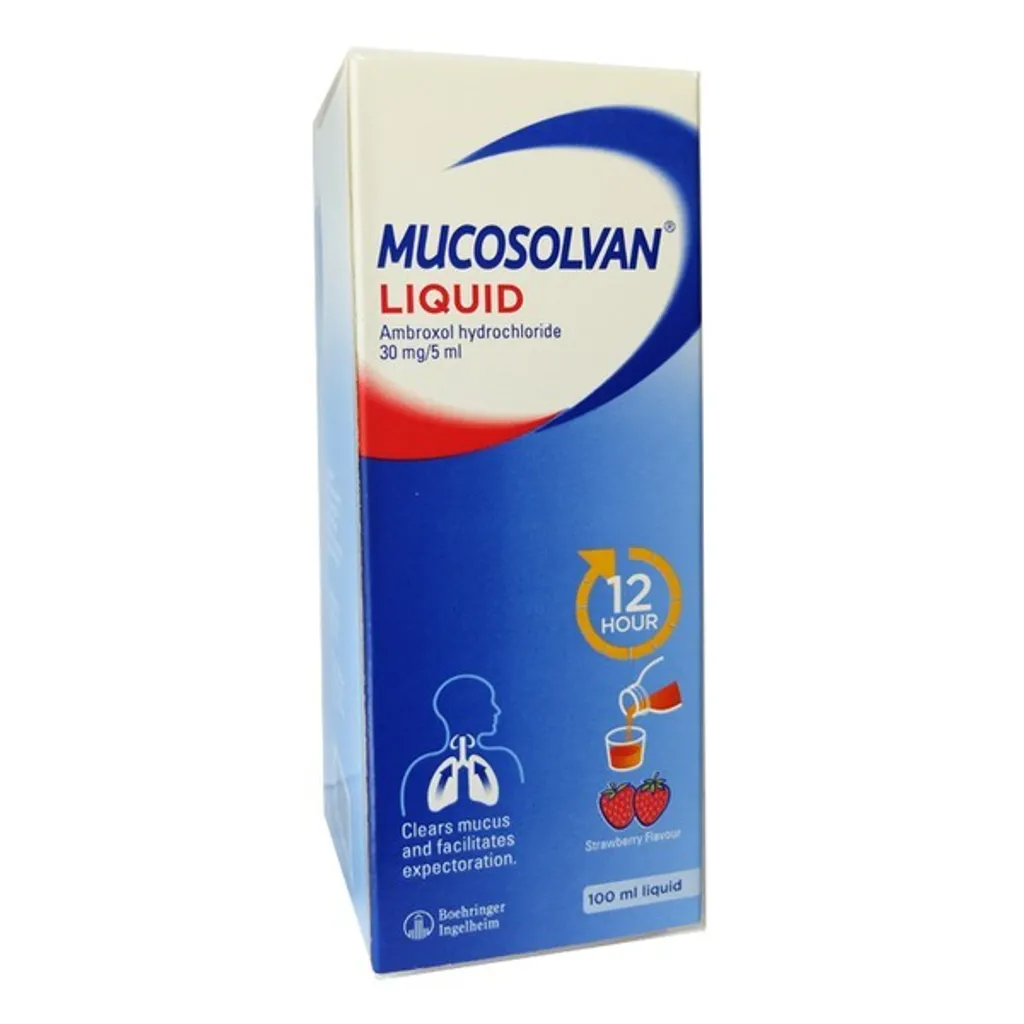 (012190) Mucosolvan Liquid x 100ml (Straw)
Soothing and effective cough treatment you can trust.
Features & Benefits
Helps restore the normal function of the airways:
Mucosolvan® Syrup gets to work right away to help you break free from cough. With its dual action, it eases the irritation in the airways and dissolves the sticky phlegm in the bronchi that causes coughs. It enables you to breathe freely and deeply again, so you can get on with your day.
Dosage/How To Use
Mucosolvan® Syrup is alcohol free and is suitable for diabetics. One dose contains 30 mg Ambroxol. Please read enclosed instructions before taking Mucosolvan® Syrup and consult a health specialist if you have any queries.