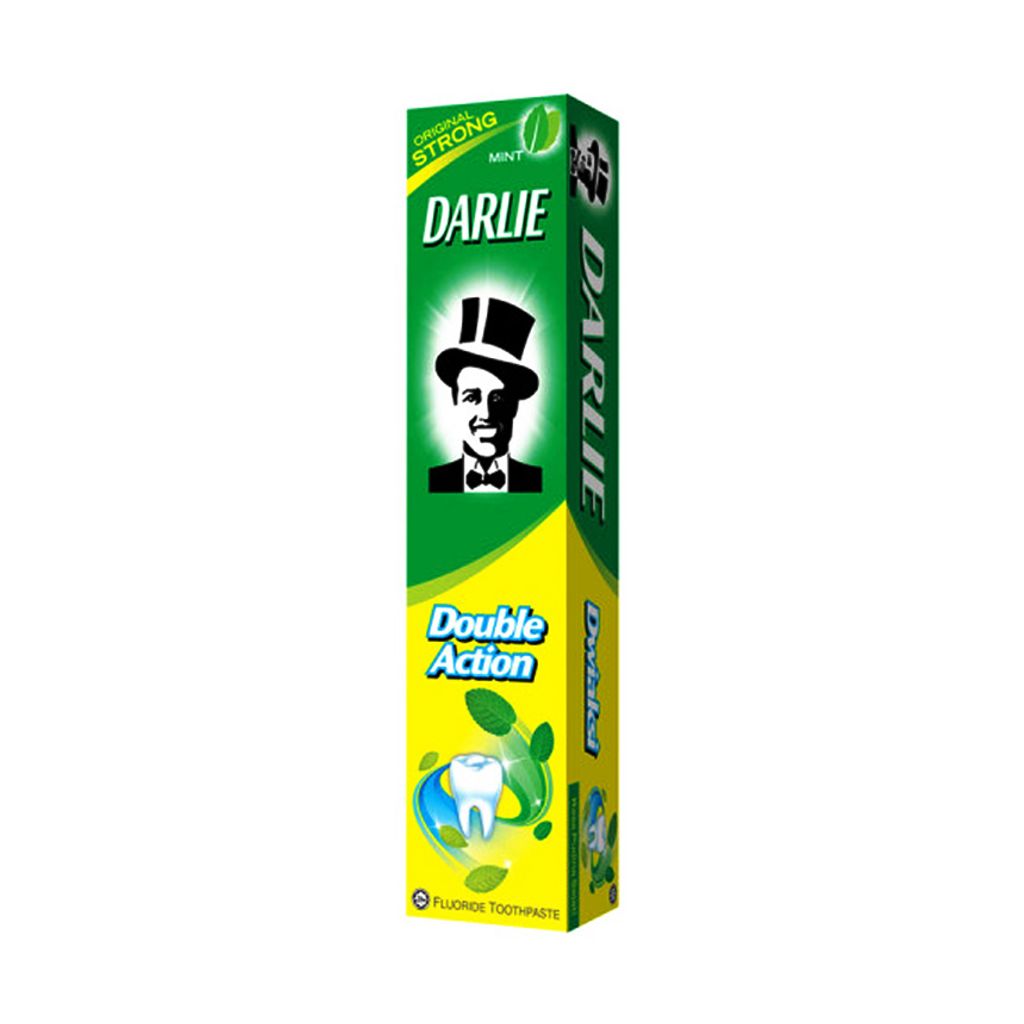 (012347) Darlie T/P Double Action x 175g
Product Description
Quick Overview
Original strong mint with natural Spearmint & Peppermint essence. Double mint essence for fresh breath confidence.
Direction for Use
Do not swallow. Rinse and spit out after use. Brush your teeth at least twice a day. Control sugar intake. Visit your dentist at least once a year.
Ingredients
Dicalcium Phosphate Dihydrate, Water, Sorbitol, Glycerin, Dicalcium Phostate, Sodium Lauryl Sulfate, Flavor, Carrageenan, Sodium Lauroyl Sarcosinate, Sodium Monofluorophosphate, Tetrasodium Pyrophosphate, Sodium Saccharin
Contra Indication
Not Available
Caution
Children of 6 years and younger : Use a pea sized * amount for supervised brushing to minimize swallowin. In case of intake of fluoride from other resources, consult a dentish or doctor.