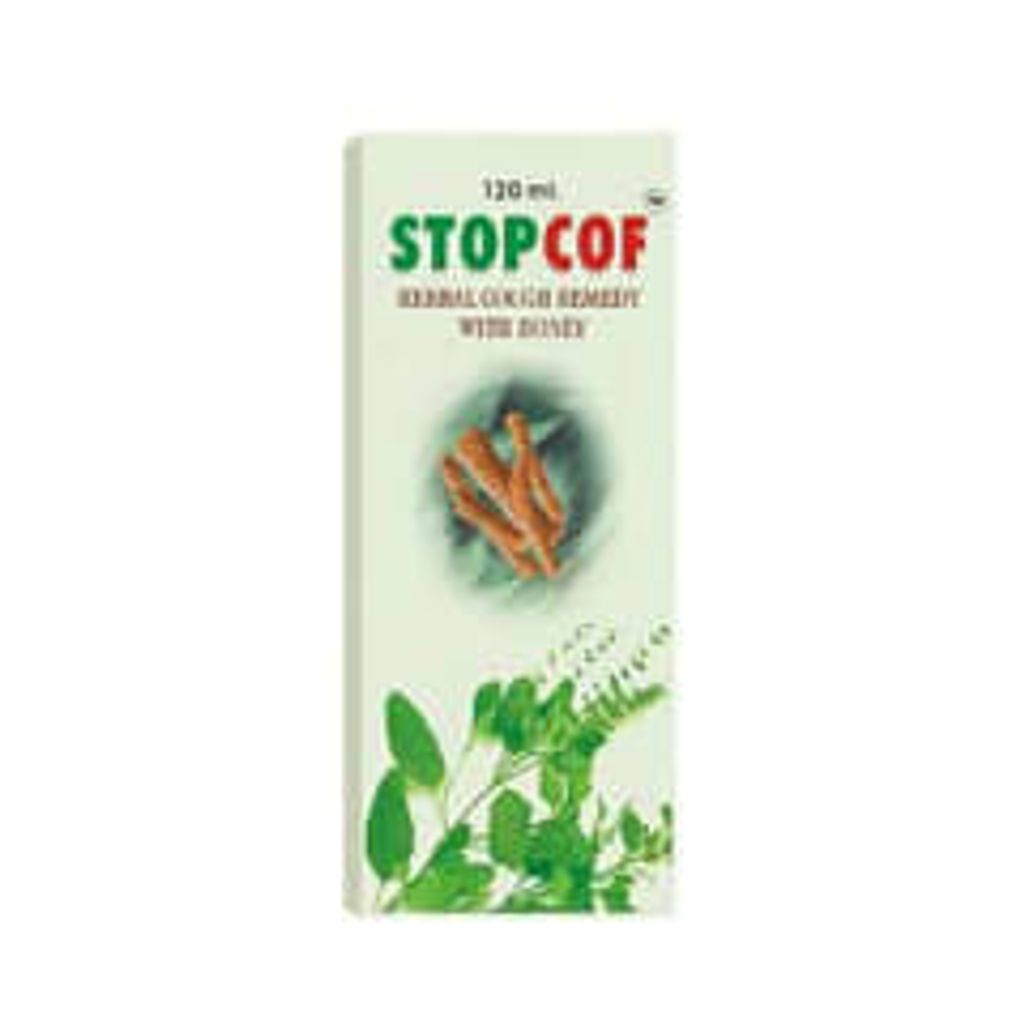 (012374) Stopcof Herbal Cough x 120ml
Stopcof syrup is a herbal cough remedy. It eases the expulsion of sputum,thus giving relief from congestion. Stopcof syrup is an anti-tussive, it relieves both wet and dry cough and soothes the throat.

Key benefits:
Clears airway by decongesting the lungs.
Suppresses dry cough.
Alleviates cough due to allergy, common cold and rhinitis.
Soothes throat and gives relief from throat pain caused by cough.

Stopcof syrup is a herbal remedy for all cough related problems. It is highly effective, thus gives faster and long lasting relief.

Dosage : Use as directed by physician.

Use under medical supervision.