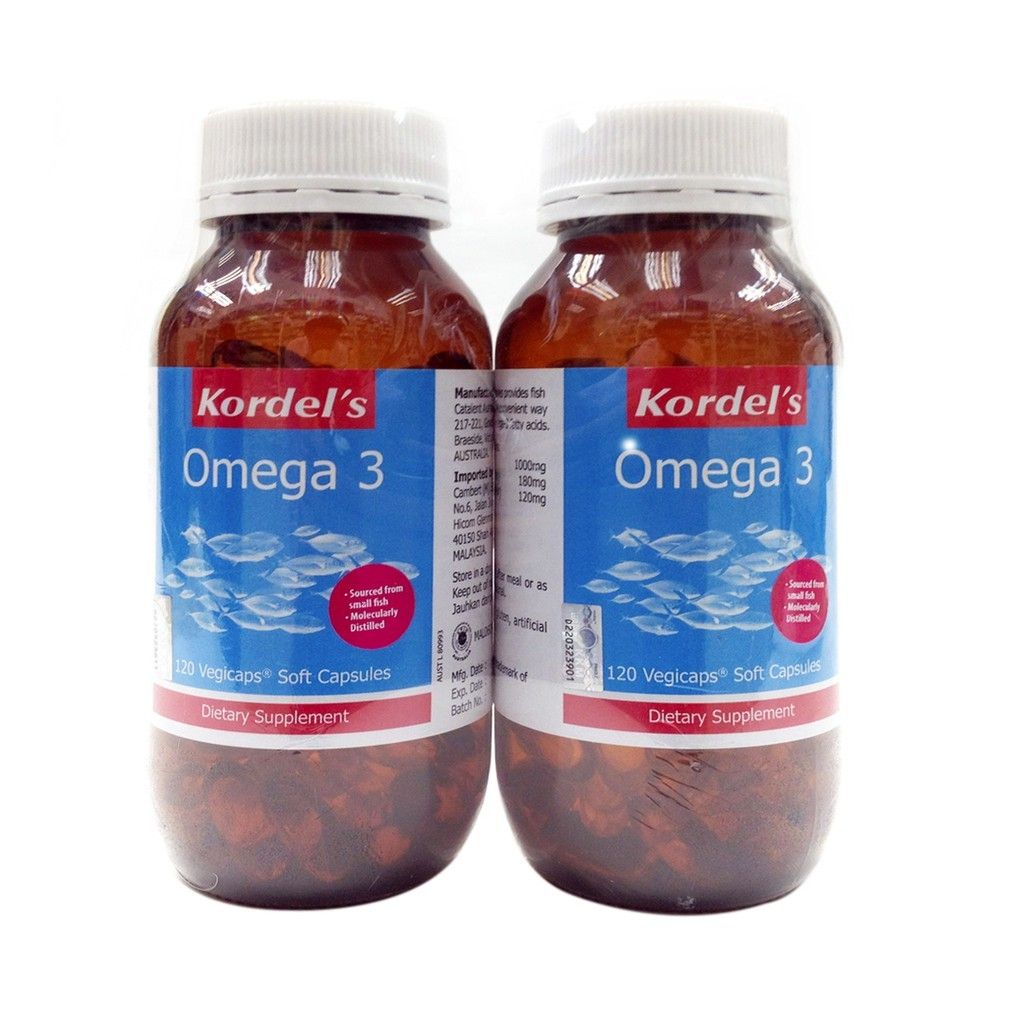 (012432) Kordels Omega 3 Fish Oil Caps 1000mg 2x120s
Kordel's Omega-3 Fish Oil 1000mg
- Made in New Zealand
- Source from small fishes (anchovies, sardines, mackerel)
- Molecularly distilled (free from heavy metals and impurities)
- Natural triglycerides fish oil
- Omega-3 fatty acids (180mg EPA : 120mg DHA)
- Bovine capsule
- Halal certified
Omega-3 fatty acids are have been widely consumed by people globally for its health benefits towards heart, brain and overall bodily functions. Omega-3 is a potent anti-inflammatory nutrient that is able to reduce inflammation in the body, commonly used in Osteoarthritis patients to manage joint pain. Sufficient DHA intake is essential for healthy brain function and support healthy memory. Omega-3 has also known to support healthy lipid profile (cholesterol level) by improving HDL and lowering LDL.
American Heart Association (AHA) recommended a daily intake of 1000mg of Omega-3 for ideal heart protection.
Take 1-2 capsules, 2-3 times daily after meals.