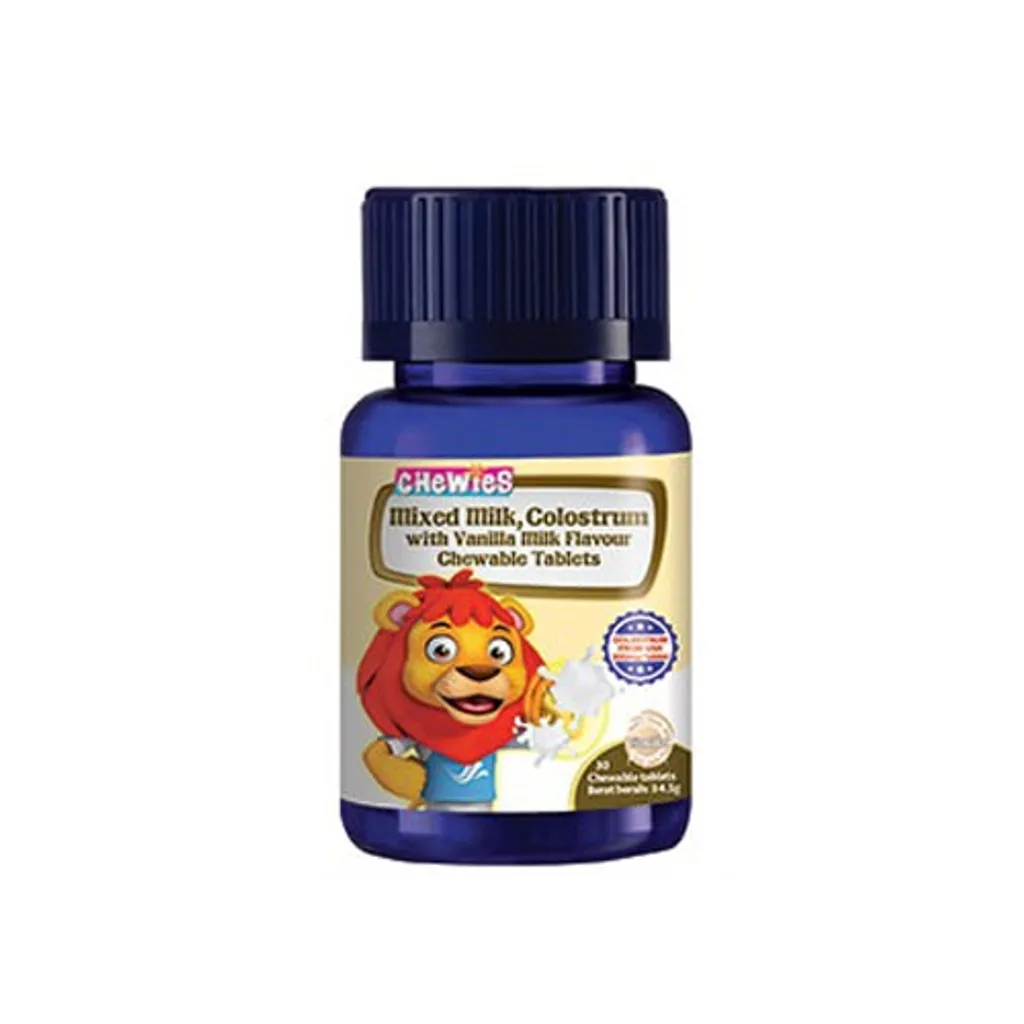 (012480) Chewies Colostrum Tabs 300mg x 30s (Vanila)
Product Description
Chewies Colostrum – Vanilla Milk is specifically formulated to aid with overall health & wellbeing promoting in children as well as strengthening immune system.
This is a 30 tablets packaging option.
What is Colostrum?
Often referred to as "nature's first food", colostrum is the milk-like fluid produced by female mammals in the first few days after giving birth. It provides the essential nutrients and other beneficial substances a newborn needs to survive and thrive outside the womb. In addition to supporting child growth and development, colostrum contains a high concentration of antibodies (known as Immunoglobulins) to help fight infections and diseases.
Chewies Mixed Milk, Colostrum Chewable Tablets
Made from high quality colostrum that has been sourced from the USA, Chewies Mixed Milk, Colostrum is a simple and fuss-free way to give your little ones a healthy head start in life.
Benefits at a glance:
• Promotes overall health and wellbeing
• Strengthens immune system
• Supports child growth and development
• Ensures good digestive health
• Low in fat; high in carbohydrates, protein and antibodies (Immunoglobulins)
• Convenient colostrum supplement
A tasty way to enjoy the health benefits of Colostrum
Chewies Mixed Milk, So make sure your child benefits from the amazing goodness of colostrum today