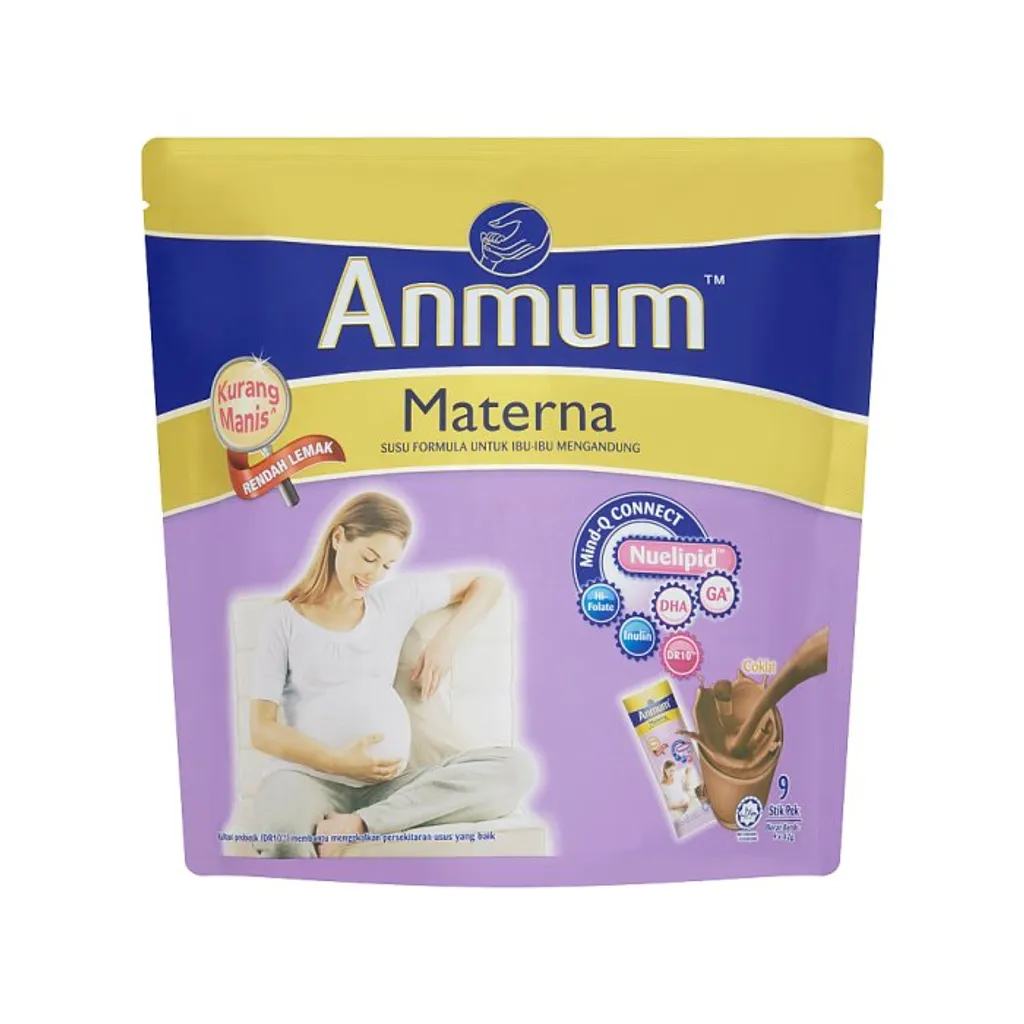 (012500) Anmum Materna (C) 42g x 9s
Anmum Materna
Specially formulated to support pregnant mums and their developing baby.

The only brand that is low in fat.

Contains DR10 and Inulin. DR10 and Inulin supports good gut health. Good gut health is important for good nutrients absorbtion.Supports 100% daily requirement of Folate and Calcium with other important nutrients such as DHA, Gangliosides(R), Prebiotics, Probiotics, Iron, Calcium and Vitamin D which are not available in regular milk. Pregnant Moms - Planning to 9 Months Milk Powder (Cow's Milk), Maltodextrin, Inulin, Complex Milk Lipid (Cow's Milk),Sucrose, Minerals (Calcium Carbonate, Magnesium Oxide, Ferric Pyrophosphate, Zinc Oxide, Potassium Iodide), Docosahexaenoic Acid (DHA) from Unicell Oil, Vitamins (Sodium Ascorbate, Vitamin E Acetate, Niacinamide, Vitamin A Acetate, Calcium Pantothenate, Vitamin D3, Pyridoxine Hydrochloride, Thiamin Mononitrate, Riboflavin, Folic Acid, Vitamin B12), Bifidobacterium lactis. Contains emulsifier (Soya Lecithin) as permitted food conditioner. Contains permitted flavourings. Additives are of plant and synthetic sources.