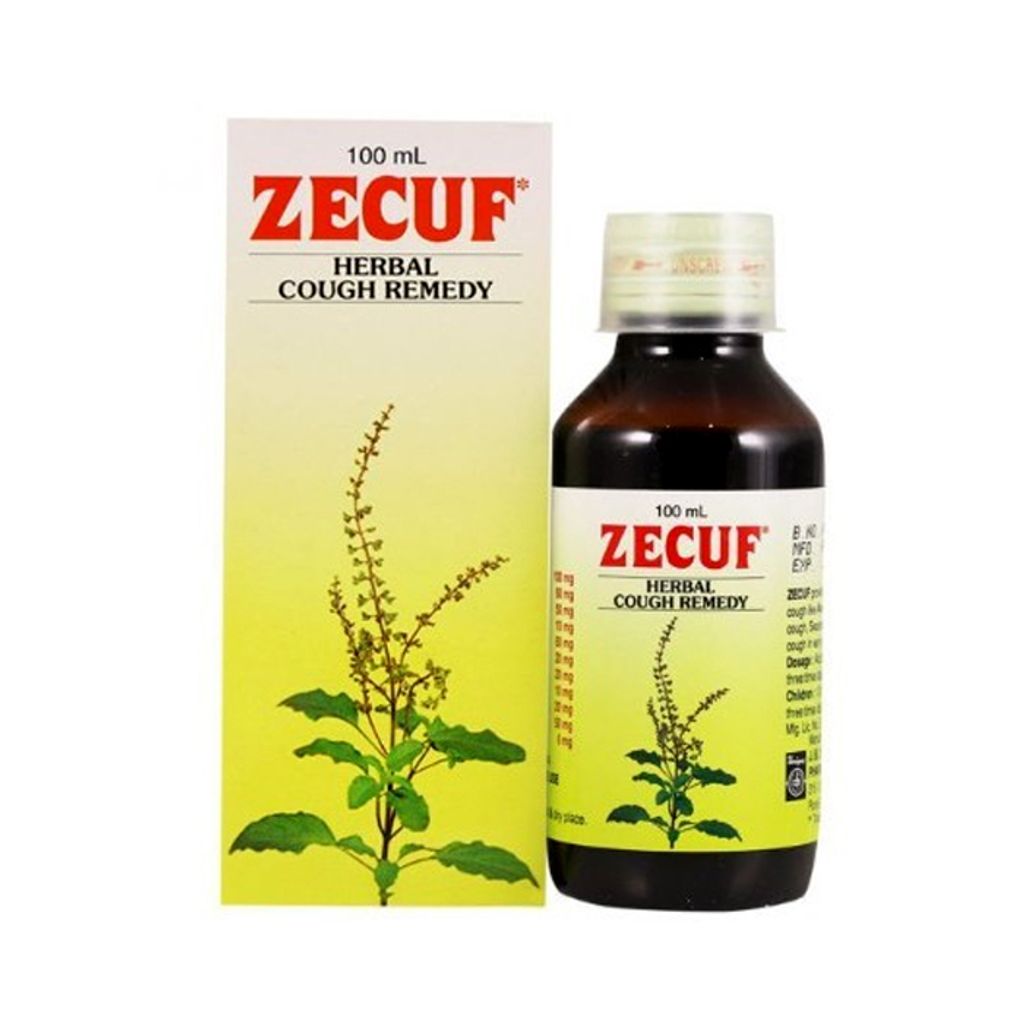 (012569) Zecuf Herbal Cough Remedy Syrup x 100ml
Zecuf herbal cough syrup is a pure herbal cough formulation that is soothing and cooling.
It is useful in all types of cough "wet and dry".
It is free from alcohol, sedatives, and addictive drugs.
Hence it is completely safe for children.
Zecuf herbal cough remedy treats
Seasonal cough.
Chronic cough.
Cough associated with respiratory tract infections
Allergic cough
Smokers cough
Asthmatic cough
Also, zecuf cough syrup: does not contain alcohol or active ingredients causing drowsiness
Highly palatable, well accepted by both adults; children