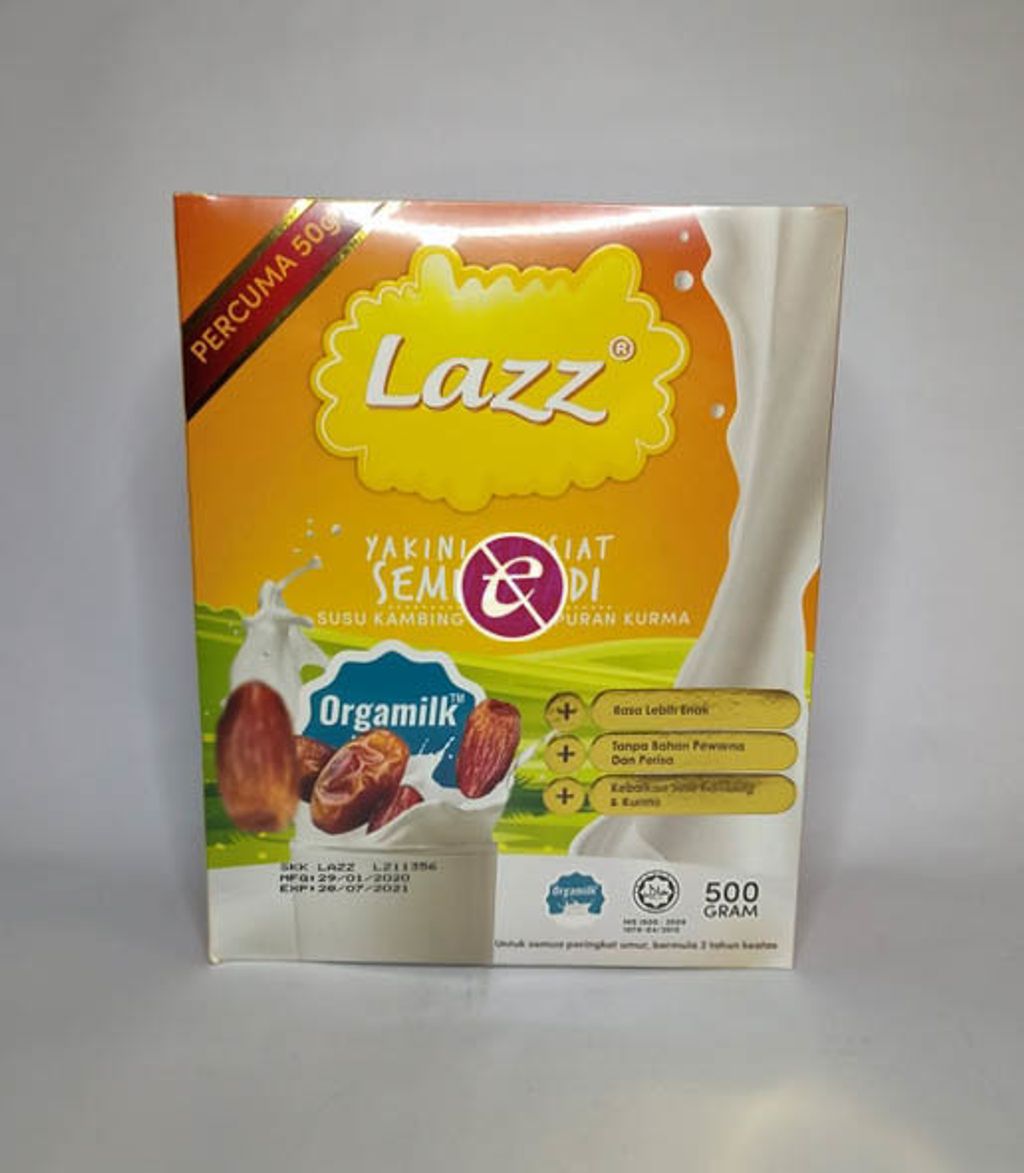 (012608) Lazz Premixed Goat Milk w Dates x 550g
Product details of Lazz Premixed Goat Milk with Dates (1 Box)
Organic and non-GMO powdered goat milk, has both nutrients from goat milk and dates and has NO goaty taste.
Contains organic goat milk premixed with dates' extract which naturally rich of goodness and the reason why we choose dates is because it is less allergenic and contains additional iron for daily intake.
Contain extract from dates.
Suitable for all ages from 1 year till grow up.
Organically imported from Holland and no GMO added.
- Konsultan lantikan HQ. ID SO108- Menyediakan konsultasi sebelum dan selepas belian. jika perlu.- 'Latest Packaging' 1 kotak 500 gram + percuma 50 gram. Total 1 kotak 550 gram- Stok terus dari HQ- Layak untuk kumpul dan tebus Hologram. Pm for detail.- Penghantaran pantas- Kualiti Terjamin.
Specifications of Lazz Premixed Goat Milk with Dates (1 Box)