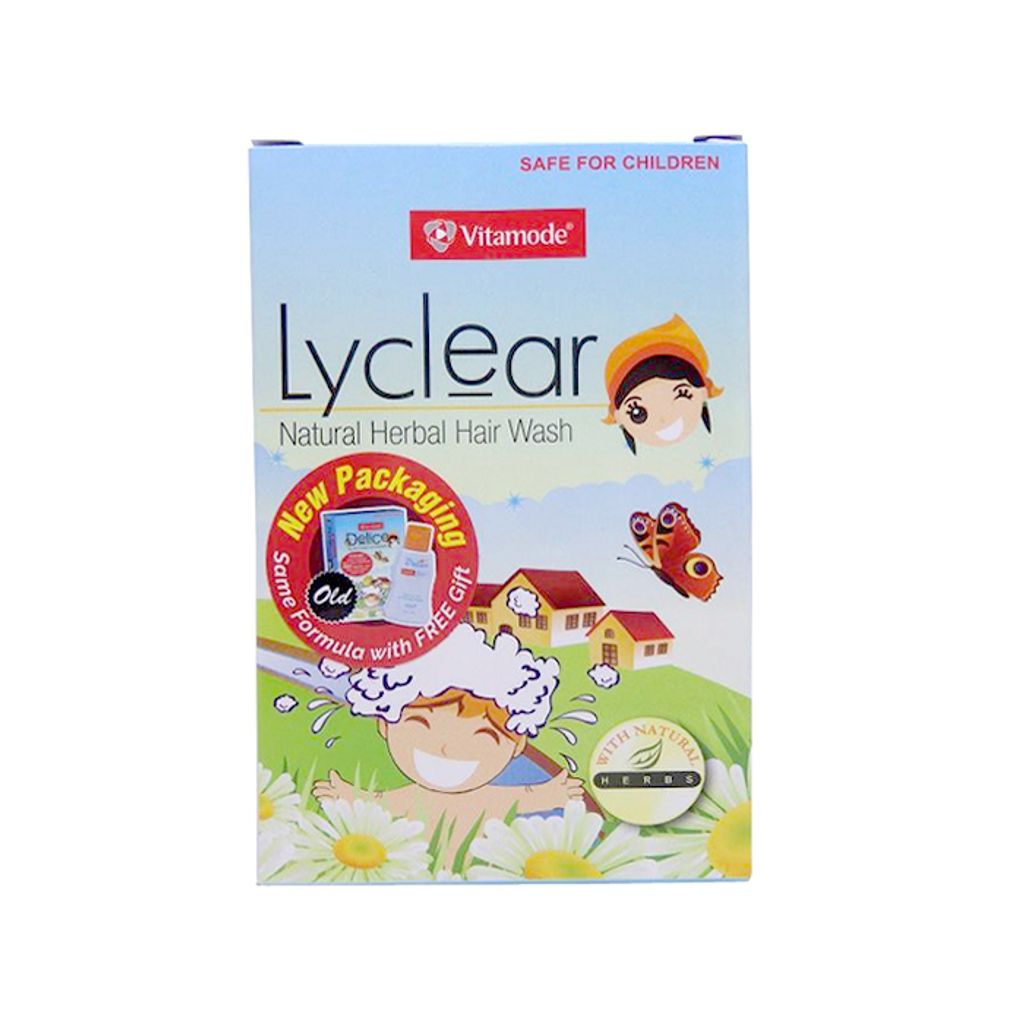 (012631) Lyclear Hair Wash Herbal Spoo x 40ml
Vitamode Delice natural herbal hair wash controls lice infestation. It prevents the eggs from hatching by inhibiting progression of its life cycle therefore stops the lice from multiplying. It is specially formulated to kill lice and control nits infestation which is common among children.
Natural Herbs Ingredients:
-Stemona Root Extract helps in controlling the reproduction of lice and hatching eggs
-Lemon Peel Oil powder helps in soothing and moisturizing irritated or sensitive scalp
*Totally free of toxic pesticides, malathion and pyrethroids which have been linked in various studies to birth defects, cancer, immune system suppresion, hormonal disruption, reproductive problems and genetic damge. Headache, nauses, visual disorders, behavioral changes, learning impairment and skin sensitization may also be triggered by malathion exposure.*
Directions:
1. Use Vitamode Delice hair wash to kill lice. Apply hair wash on wet hair and massage lightly for 5-10 minutes until completely saturated and rinse with water.
2. Remove eggs/nits. Use Vitamode Delice fine toothed metal comb to remove lce and eggs. A magnifying glass will help you to see better as the nits/lice are very tiny
3. Apply 3-5 times weekly to prevent recurrence.
What is in the box:
1. Vitamode Lyclear (Kill Lice) Hair Wash 50ml x 1bot
2. Magnifier Lens x 1pc
3. Lice Comb x 1pc