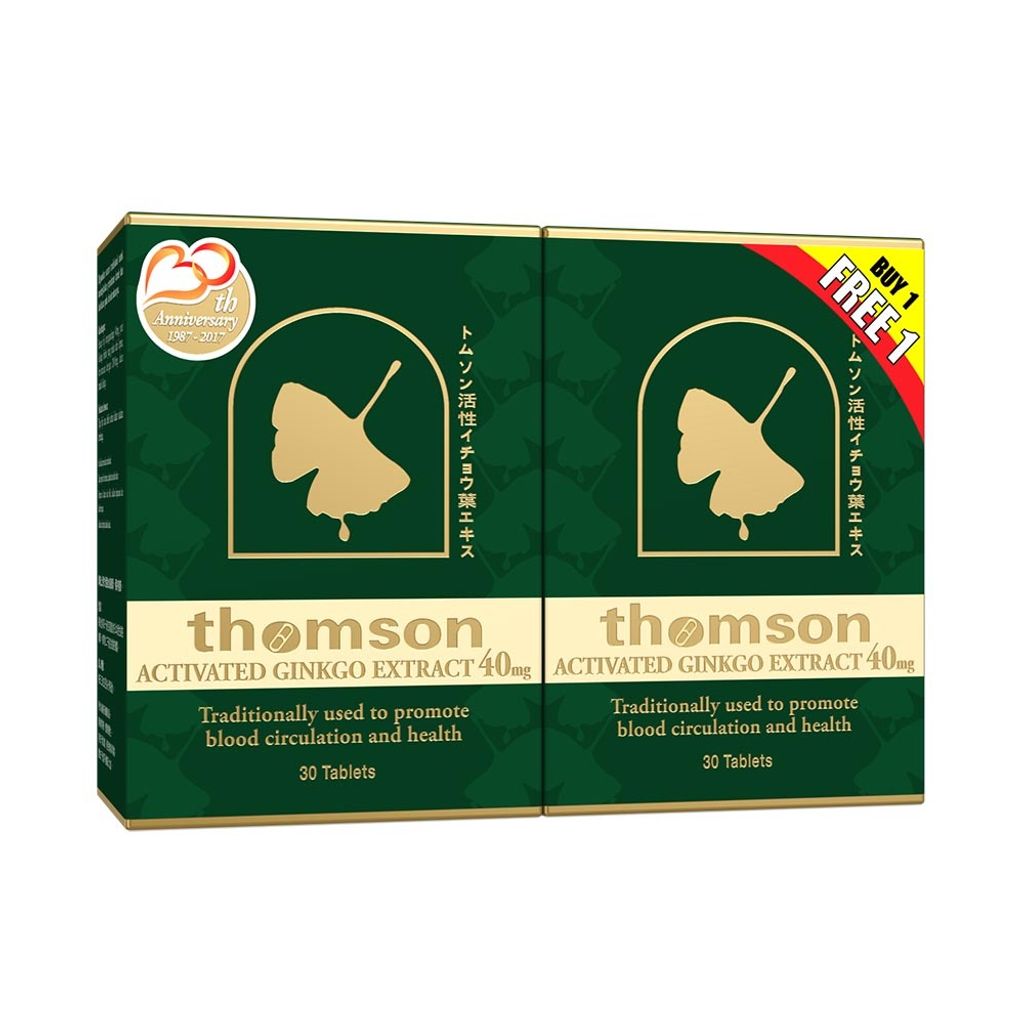 (012715) Thomson AGE Tabs 40mg 2x30s (B1F1)
Ginkgo contains more than 250 natural constituents. The patented ACTIVATION technology from Japan can help increase absorption of these active ingredients.

Contains less than 1ppm of an allergic and harmful substance called Ginkgolic acid, 5 times less than the specifications set by the European standards.

Standardized to 6% terpene lactones (high in Ginkgolide B) and 24% flavone glycosides, meeting the standards sey by the German Commission E monograph.

Manufactured under license from Yakuken Medicasearch Inc. Japan since 1987.