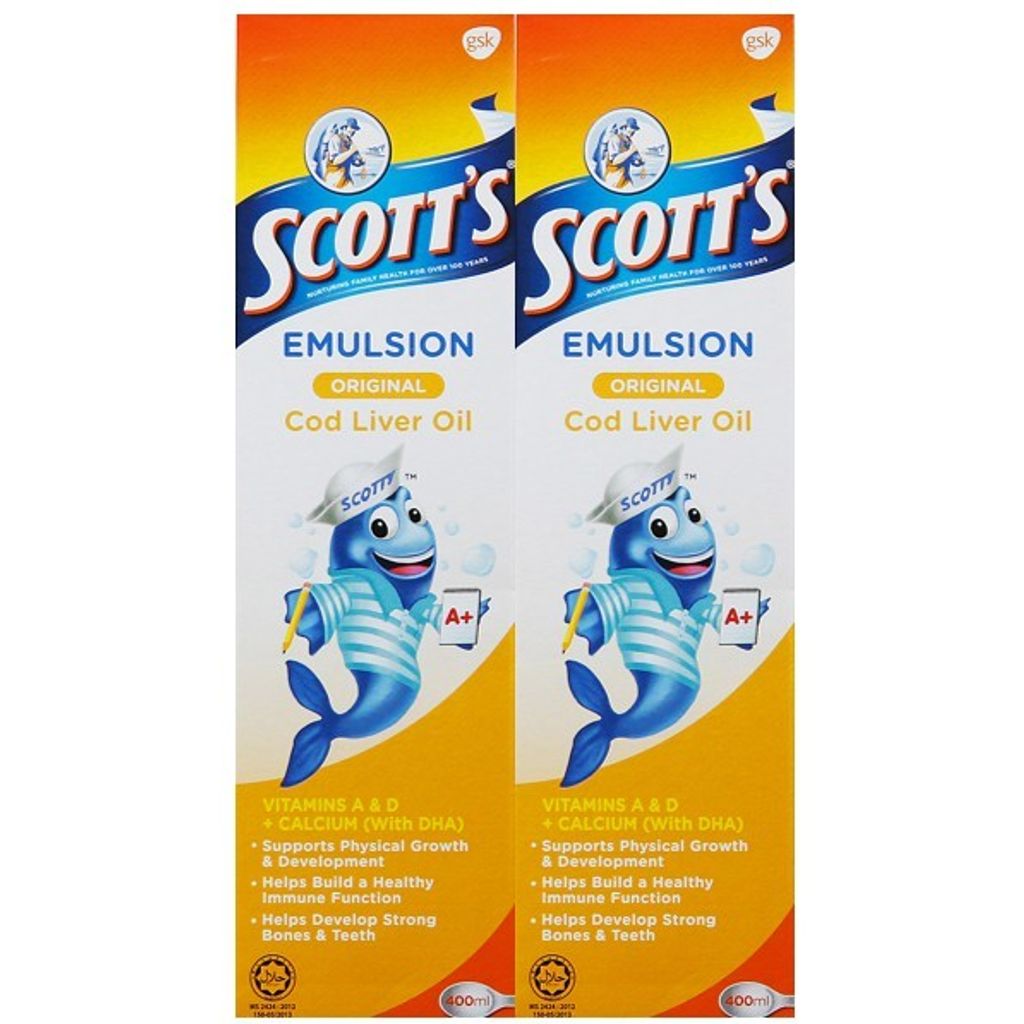 (012721) Scotts Regular 2x400ml
SCOTT'S EMULSION contains cod liver oil, a rich natural source of Vitamins A and D together with Calcium Hypophosphite.Being in an emulsion form, the Vitamins A an D in the cod liver oil are more easily absorbed. SCOTT'S EMULSION is suitable for children above the age of one year and for adults.
Direction for Use Children 1-6 years : One (15ml) tablespoonsful once a day. Children 7-12 years : One (15ml) tablespoonful twice a day. Adults and Children over 12 years : One (15ml) tablespoonful three times a day.
Ingredients Vitamin A 850 I.U., Vitamin D 85 I.U., Calcium Hypophosphite 414mg, Potassium Sorbate 0.100% w/w in a base containing cod liver oil and orange juice
Contra Indication There are no known contraindications. However, if in doubt of the suitability of this product, please consult your doctor or pharmacist before taking the product.
Caution Keep in cool and dry place below 30 degree Celcius. Keep out of reach of children. This product should only be given to infants under one year and pregnant women on the advice of a doctor. The recommended doses should be followed.