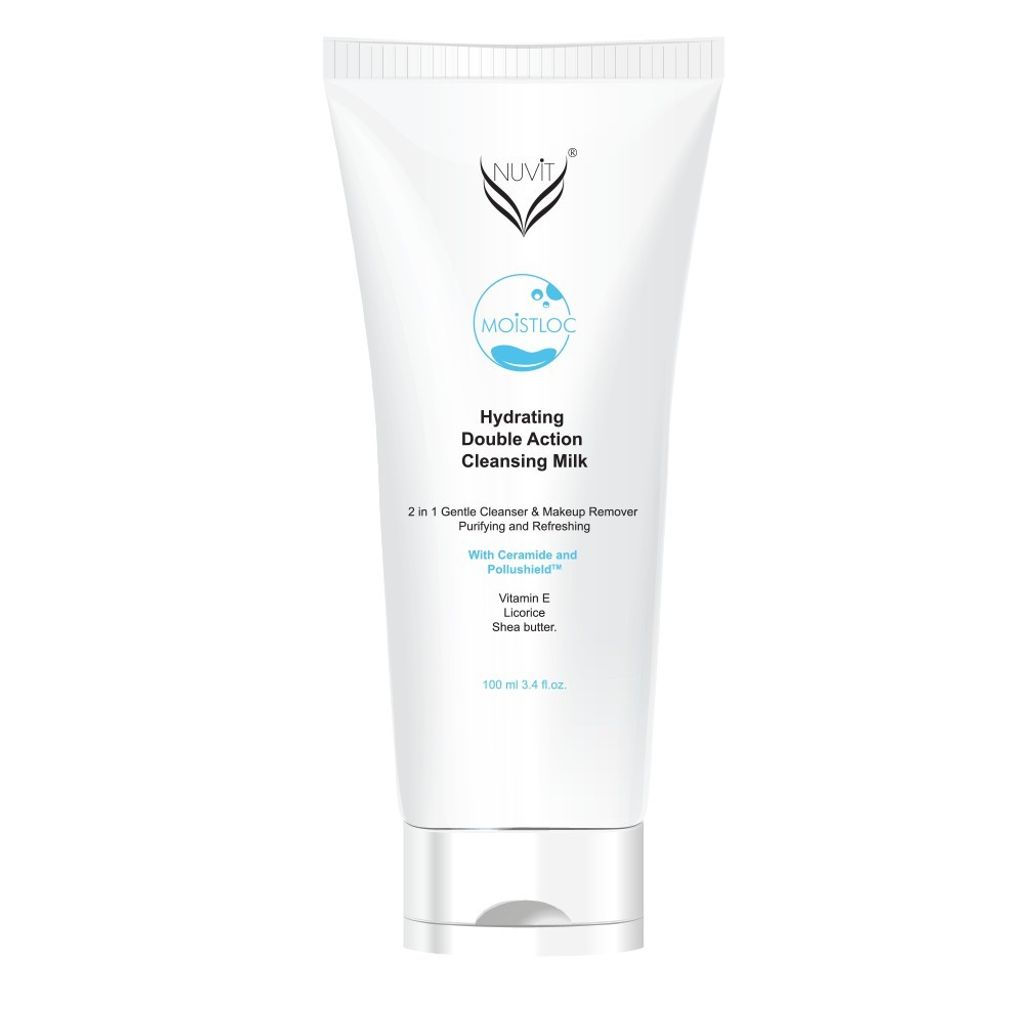 (012746) Nuvit Moistloc Hydrating D/Action Cleansing x 100m
Nuvit Moistloc Hydrating Double Action Cleansing Milk is a 2 in 1 Gentle Cleanser and Makeup Remover with a unique emulsification technology that softens, repairs, hydrates and protects the skin against damage from dust.

It contains:
1. Ceramides to Strengthens skin barrier
2. POLLUSHIELD™ to Protect from pollutant damage
3. Licorice for Soothing

Directions for use:
Apply onto wet skin and gently massage skin. Cleanse morning and/or evening. Rinse thoroughly and pat dry without rubbing. Use as a daily face wash for normal to dry skin to remove makeup, dirt, impurities, and hydrate skin. It is suitable for all skin types, especially dry skins.