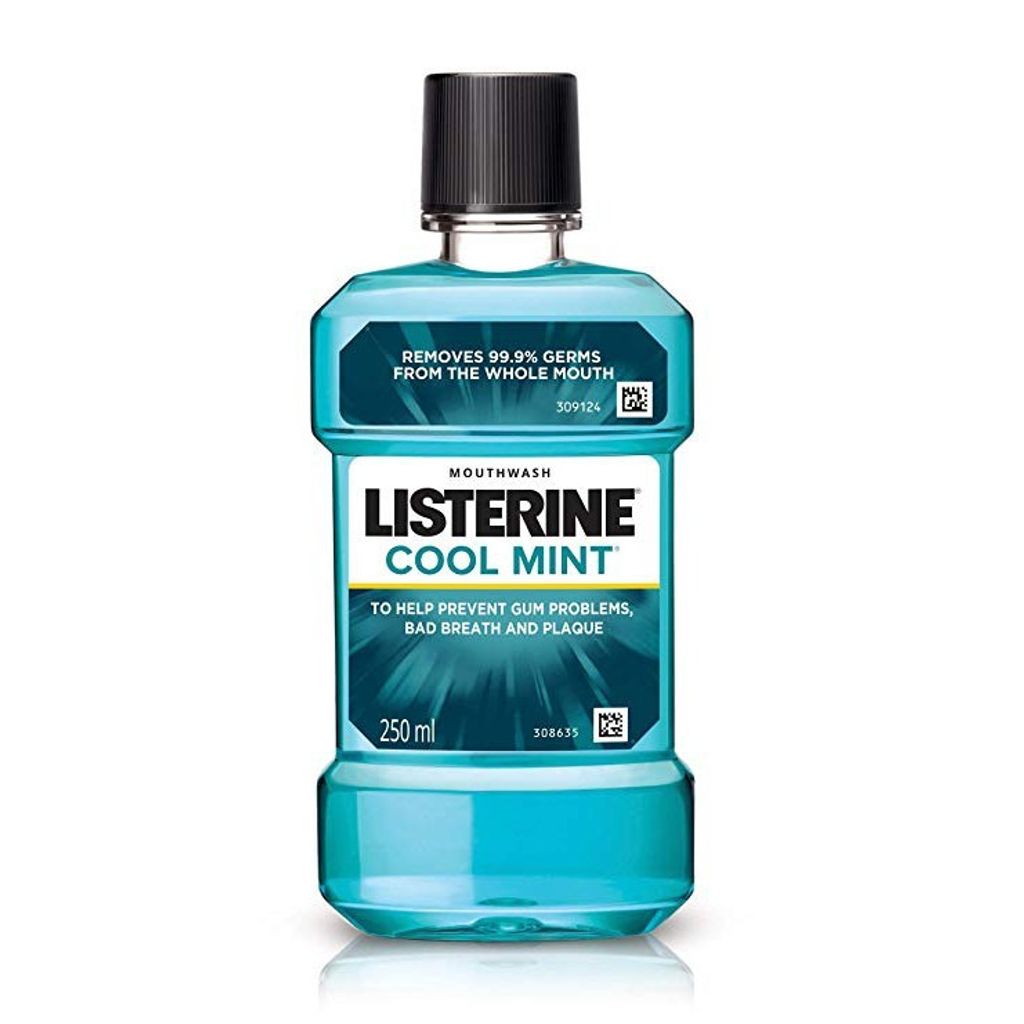 (012748) Listerine Cool Mint Less Intense x 250ml
The boldest of cleans in an alcohol-free mouthwash bottle. No alcohol. No mess. No sweat. The zero-alcohol formula cleans deep to kill millions of bad breath germs for a healthier mouth.
A less intense minty flavor
Contains 4 signature essential oils found in LISTERINE®Antiseptic mouthwash to prevent bad breath
No other alcohol-free mouthwash has been proven more effective at killing bad-breath germs
Direction for Use :
Rinse full strength for 30 seconds with 20 ml (2/3 fluid ounce or 4 teaspoonfuls) morning and night. Do not swallow.
Ingredients :
Water,Sorbitol,Propylene Glycol,Poloxamer 407,Sodium Lauryl Sulfate,Eucalyptol,Benzoic Acid,Sodium Benzoate,Methyl Salicylate,Thymol,Sodium Saccharin,Menthol,Flavor,Sucralose,