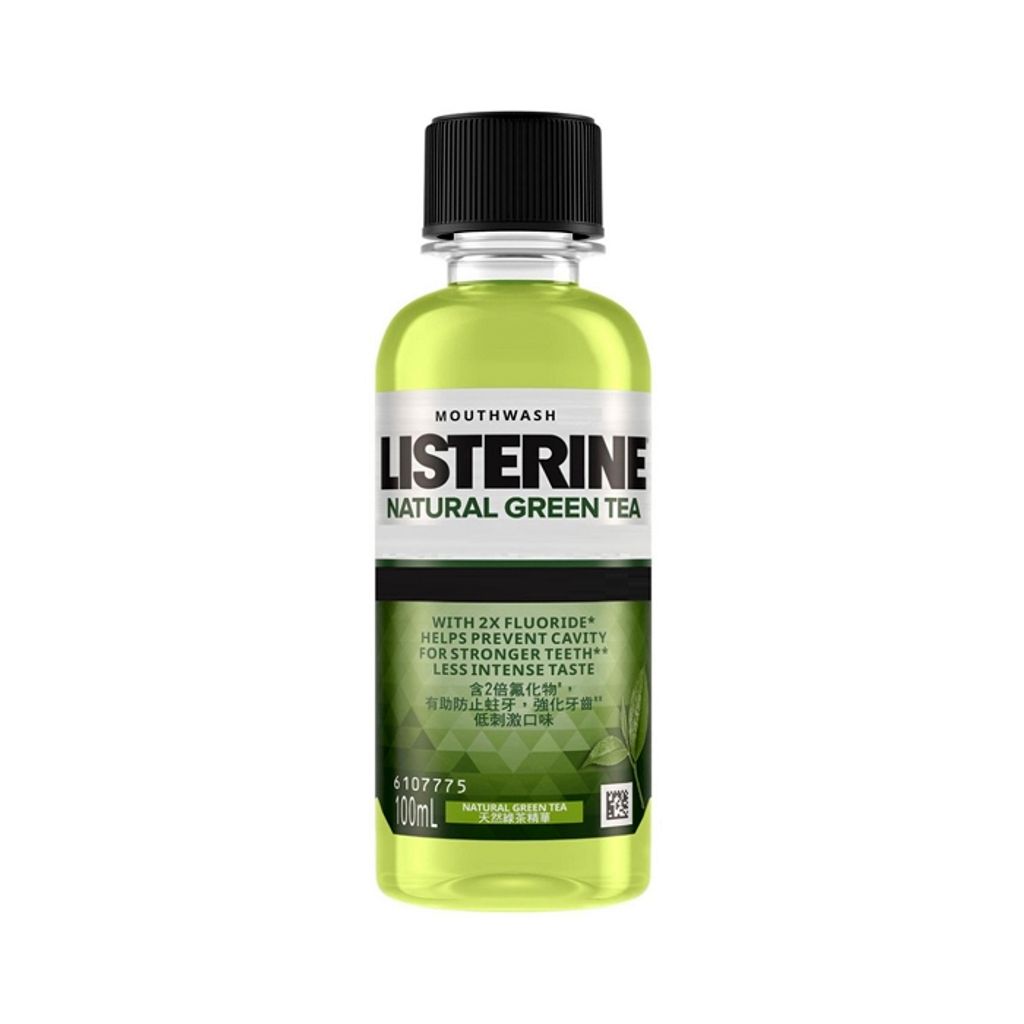 (012770) Listerine Natural Green Tea x 100ml (Less Intense)
Listerine® Green Tea Less Intense with 2X fluoride*, helps prevent cavity for stronger teeth**.
- Non-alcohol formula for a LESS INTENSE TASTE.
- Unique formula with 4 essential oils deeply penetrates to kill bacteria in the plaque biofilm.
- Recommended for daily use.
* Vs 100ppm fluoride containing Listerine®
** Vs non usage
Directions
Use 20ml full strength, rinse the teeth and gums for 30 seconds, twice daily as part of usual oral hygiene. Do not swallow. For adults and children 12 years above. Not recommeded for children under 12 years of age.