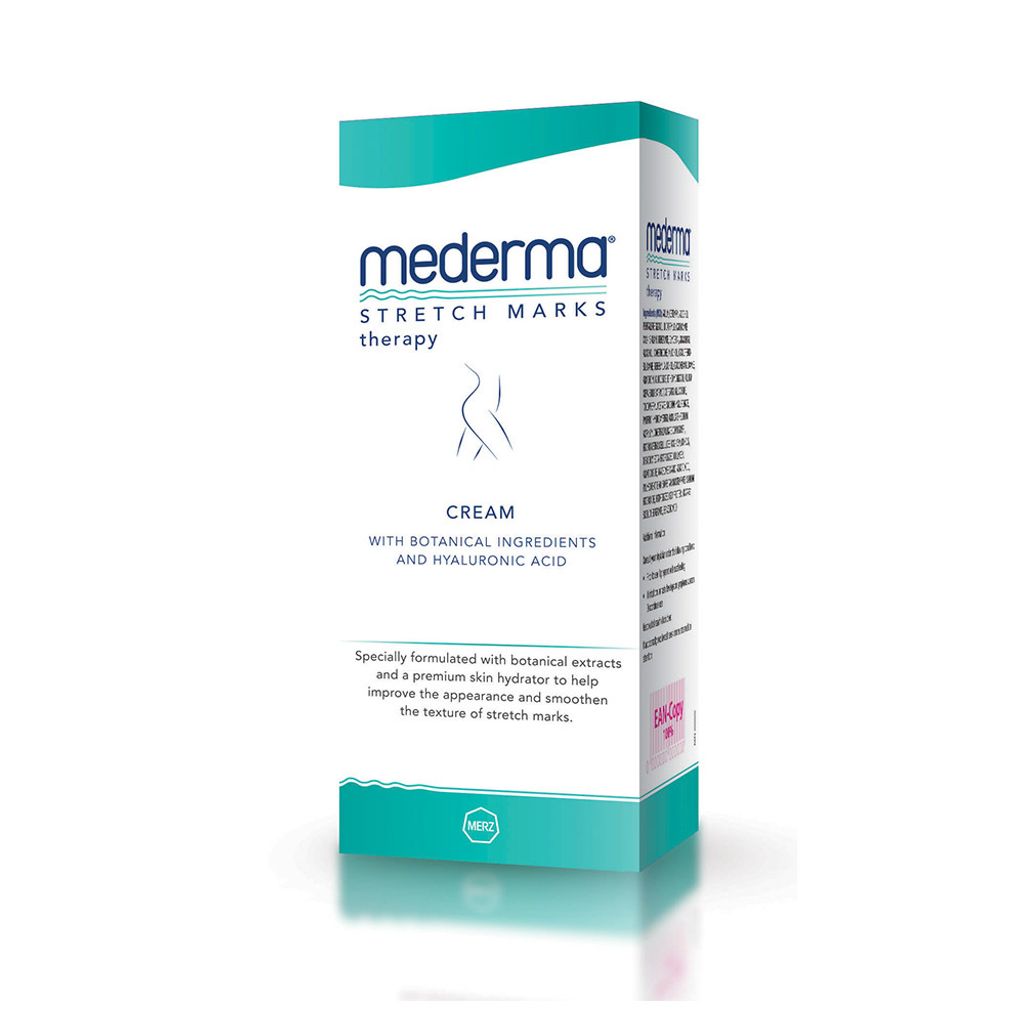 (012842) Mederma Strecth Mark Therapy Cr x 50g
Mederma® stretch marks therapy works by combining the unique triple effect of a proprietary botanical blend called Cepalin, Hyaluronic Acid and Centella Asiatica plant extract. The formula is nourishing and yet non greasy that comes with pleasant smell. Mederma® stretch marks therapy has been clinically proven to increase the moisture content of the skin, thereby helping to keep skin more elastic and less apt to tear and form stretch marks.
Mederma® Stretch Marks therapy is perfect for moms, it is safe to be used during pregnancy, beginning in the second trimester, and while breastfeeding. Most importantly Mederma®Stretch Marks therapy is paraben free.