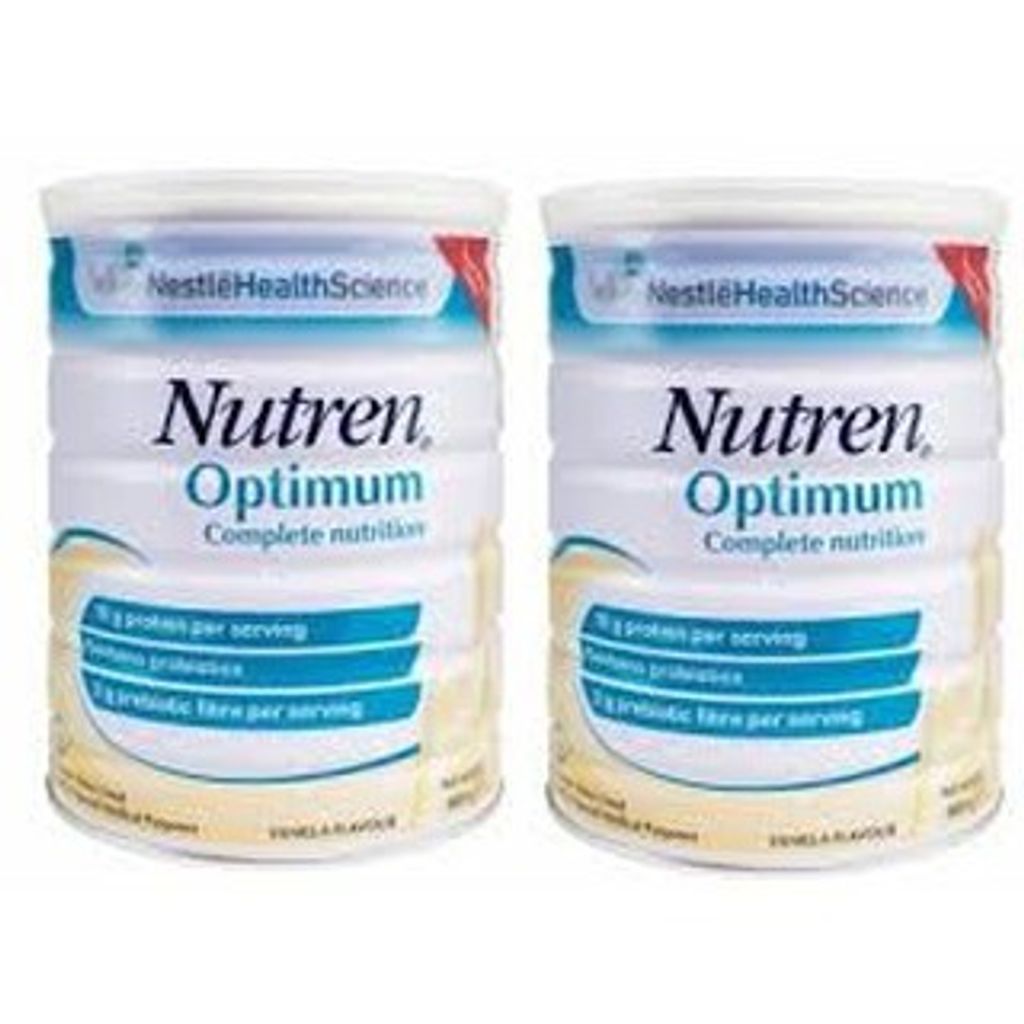 (012919) Nutren Optimum 2x 800g (Jimat RM6)
Nutren ® Optimum foods for special medical purposes is enriched with essential vitamins, minerals, probiotics and prebiotic fibers, high-quality protein for use in fatigue, weakness, sickness or recovery after surgery. It does not contain lactose or gluten.
INDICATIONS:
Pre- and Post- Operative Nutrition
Extra nourishment
Busy schedule with tendency to skip meal
Loss of appetite/Insufficient oral intake
COMPOSITION:
Maltodextrin, milk proteins (cow's milk), vegetable oil (sunflower oil and rapeseed), sucrose, prebiotic fibers (fructo-oligosaccharides, inulin), minerals: potassium phosphate, sodium phosphate, calcium chloride, calcium carbonate, magnesium chloride, zinc sulfate, ferrous sulfate, copper sulfate, manganese sulfate, potassium iodide, chromium chloride, sodium selenate, sodium molybdate), natural vanilla flavoring, emulsifier (soy lecithin), vitamins (dl-alpha-tocopheryl acetate, sodium ascorbate, nicotinamide, calcium pantothenate, pyridoxine, retinyl acetate, riboflavin, thiamine mononitrate, phylloquinone, folic acid, D-biotin, cholecalciferol, Cyanocobalamin), sweetener (acesulfame potassium - 56 mg in a daily dose of 110 g), probiotics ( Lactobacillus paracasei ), acidity regulator (citric acid).
STORING:
After preparation of the meal has to be used within six hours of storage at the room temperature, or within 24 hours in the refrigerator, in a well-closed container.
After first opening cans Nutren ® Optimum powder is kept in a cool, dry place. Immediately after use tightly close the lid. The content of open cans can be used within a month after first opening. Not to be used after the expiry date.