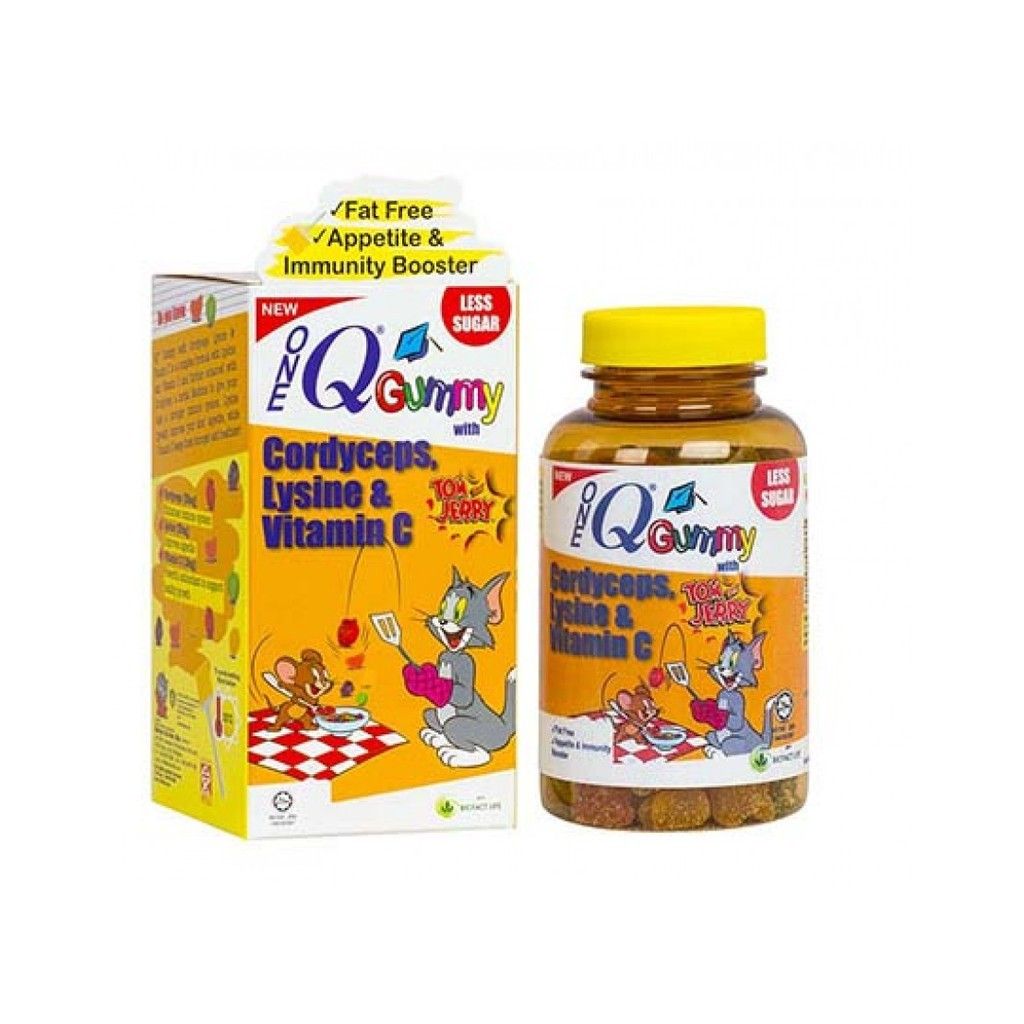 (013013) One Q-Qummy w Cordyceps, Lysine & Vit.C x 120g
Cordyceps (Cordycepin and Adenosine)(30mg):The proven scientific benefits of cordycepin and adenosine areimproving immune system, respiratory system and the development of brain.
L-Lysine HCL(10mg):The benefits of lysine including enhance calcium absorption, promote height and weight growth andimprove appetite.
Vitamin C(15mg):A type of anti-oxidant that can improve immune system, enhance iron absorption and prevent scurvy
Fat Free
6 fruity flavors in a bottle: apple, mango, strawberry, lemon, orange & blackcurrant.
Certified Halal

Suitable for children 2 years old & above. Store in a cool dry place.

Recommendation:
5-10 gummies daily.