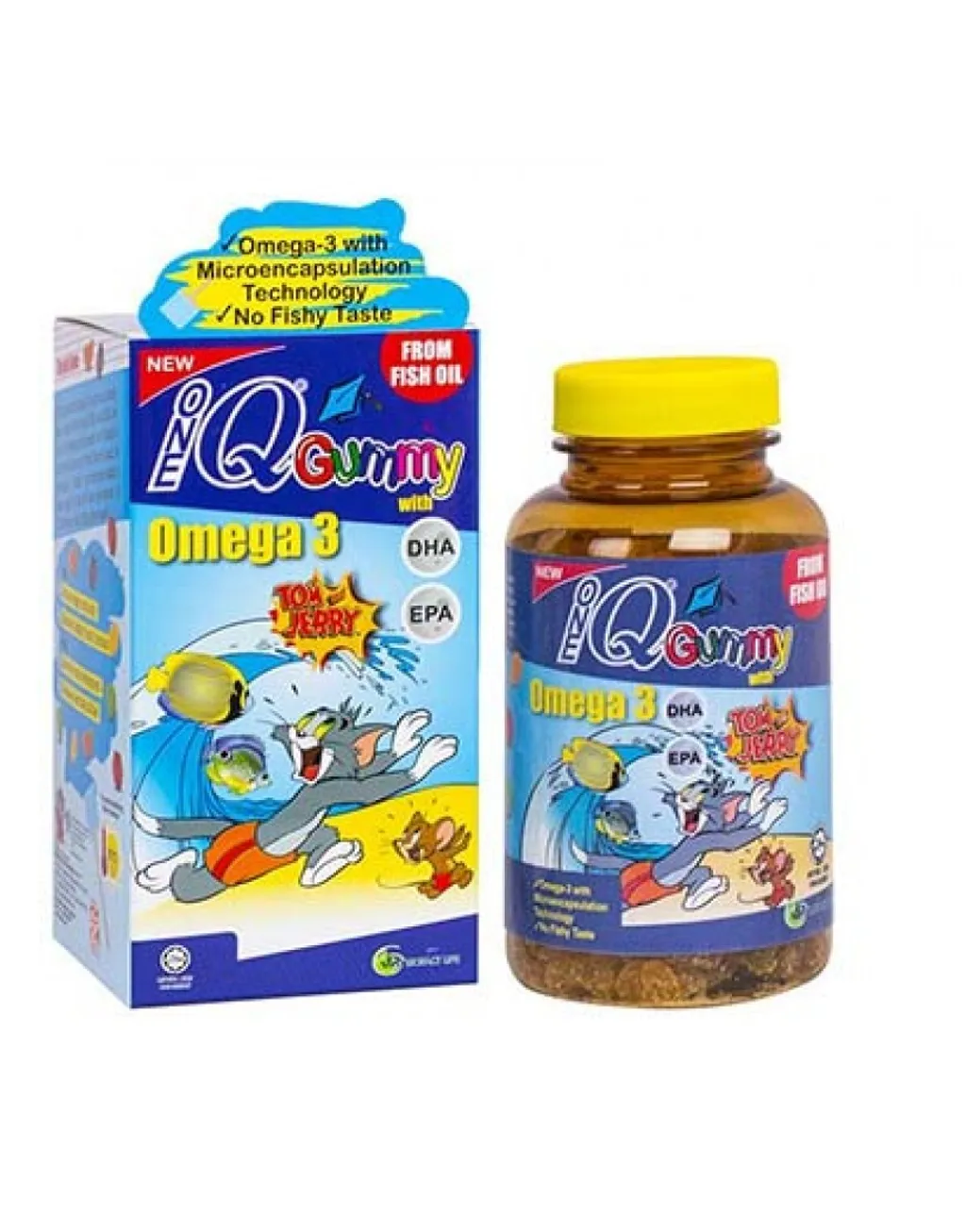 (013014) One Q-Qummy w Omega 3 (DHA+EPA) x 120g
One Q Gummy with Omega 3 is a fun and tasty brain booster with crucial DHA and EPA for your kids' growing mind needs. The Omega 3 is derived naturally from fish oil and is formulated using microencapsulation technology to lock in the goodness of DHA without any fishy aftertaste.

EPA:
•Builds stronger immunity
•Maintains healthy brain function

DHA:
•Improves brain development
•Enhances learning abilities

Suitable for children 2 years old & above.
Recommendations: 6 gummies daily.