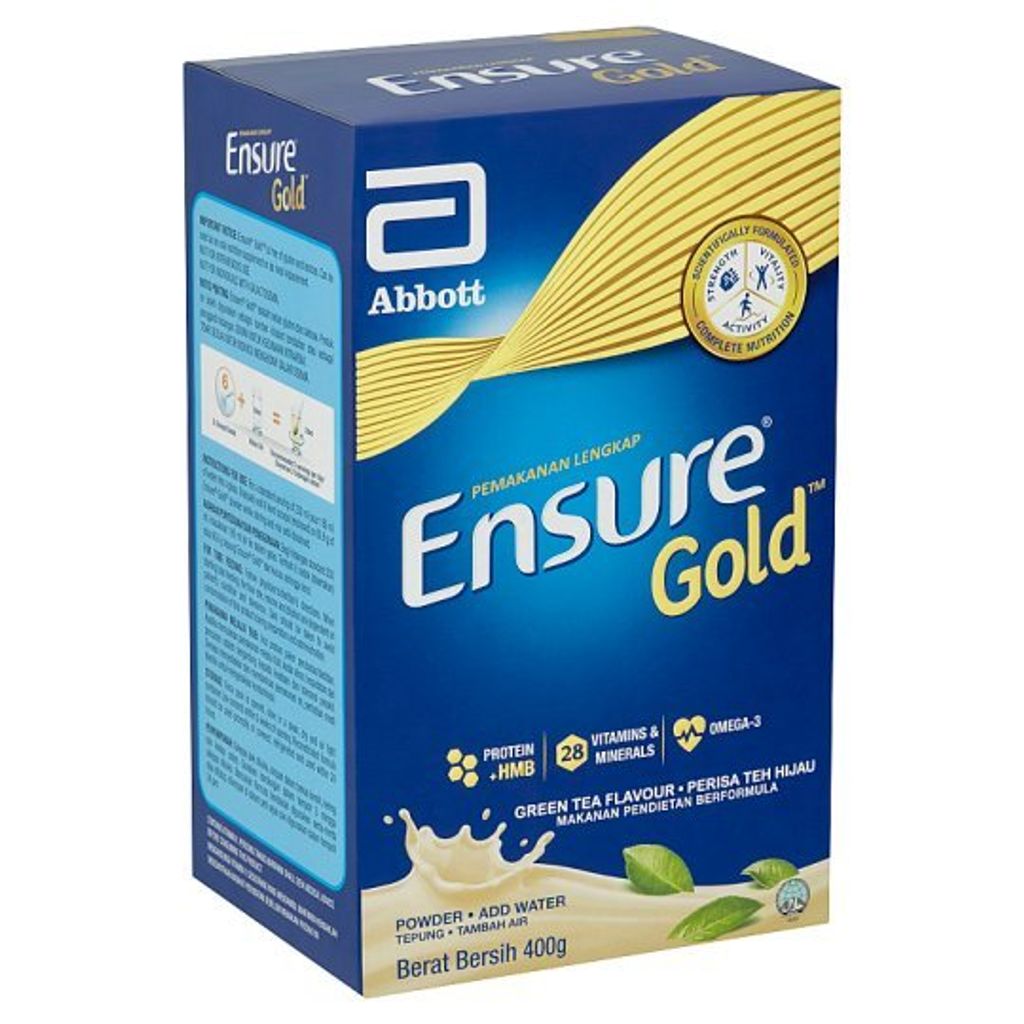 (013021) Ensure Gold Powder x 400g (G/Tea)
OVERVIEW:
Complete, balanced nutrition to promote strength and recovery
28 essential vitamins and minerals
sed as meal replacement, or as nutritional supplement between or with meals For oral or sole-source feeding.
Features & Benefits
• Excellent source of 28 essential vitamins and minerals
• Convenient, easy to mix
• Low in saturated fat (2.8% of total calories)
• Zero trans fat
• Low in cholesterol (<3mg/serving)
• Provides essential fatty acids (Omega 3 & 6)
• FOS is clinically shown to increase bifidobacterial levels to help optimize gastrointestinal function
• Lactose-free (not for use if galaktosemia)
• Gluten-free
DOSAGE AND ADMINISTRATION:
Dosage/How To Use:
To prepare a 230ml feeding (standard dilution) put 195ml of cold water with 6 level scoops or 53.8g of Ensure with FOS.
Cautions
• For adults and children of 4 years of age and above
• Not for parenteral use
Key Specifications:
- Balanced nutrition for meal replacement
- Suitable for gluten & lactose intolerant people.