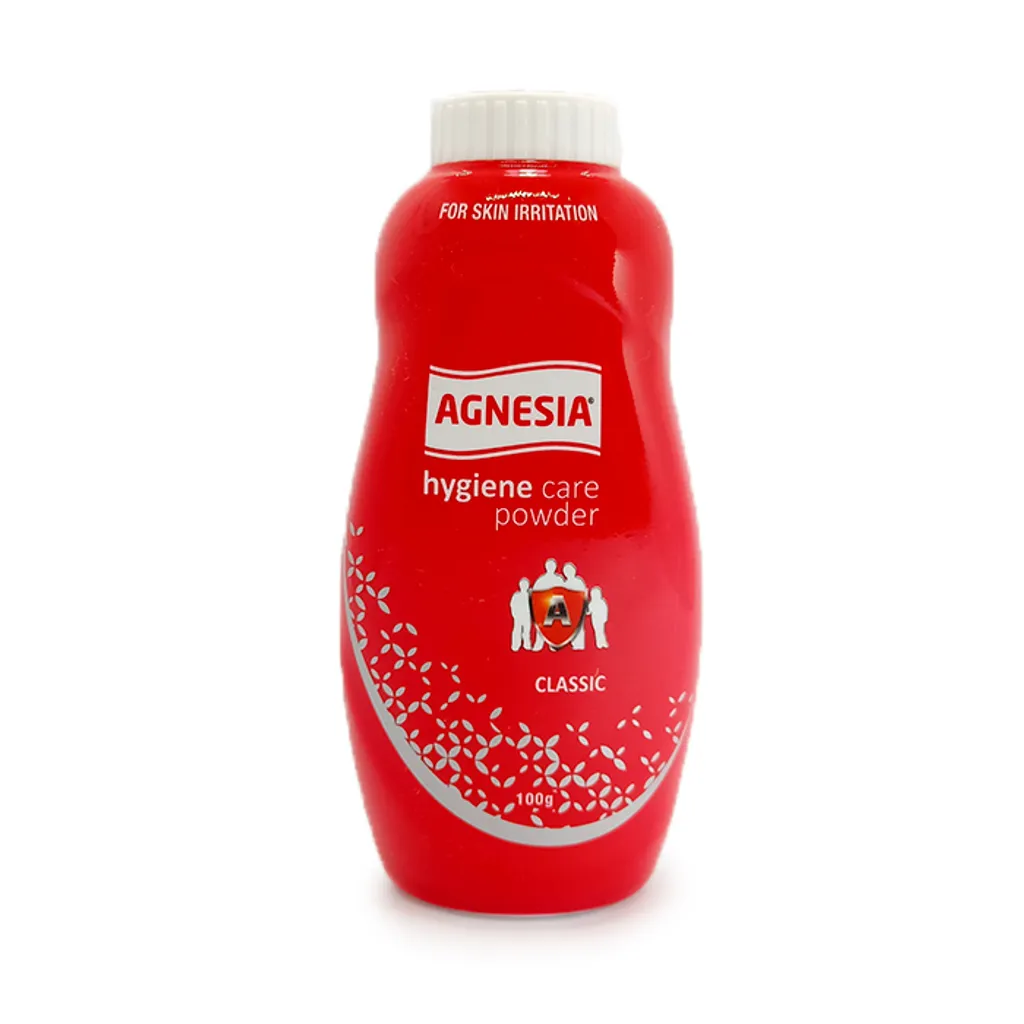 (013071) Agnesia Hygiene Care Pow. x 100g (Classic)
Agnesia Antibacterial Hygiene Care Powder
Proven through generation to provide safe protection and comfort for your families. The optimum formula of Zinc Oxide absorb perspiration instantly. Apply to skin to stay cool, fresh and dry all day long.
Product formula:
Talcum 74%, Zinc Oxide 25%, Chlorhexidine 0.5%, Perfume 0.5%
Directions of use:
Use everytime after bath
Precautions:
- Keep powder away from children's mouth and nose
- For external use only
- Keep out of reach from children
Storage:
Store below 30°C in dry place.