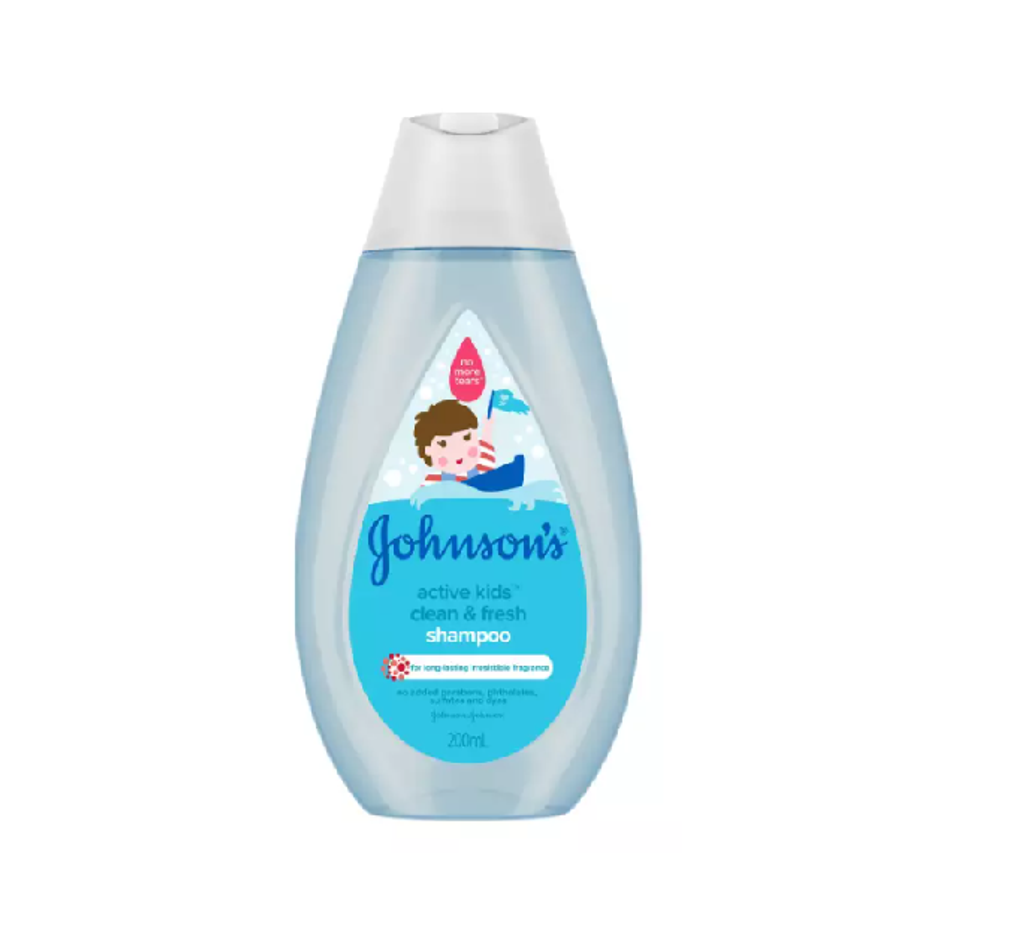 (013075) JA Kids Clean & Fresh Shampoo x 200ml
This JOHNSON'S® hair care product–
Deeply cleanses hair and scalp
Helps prevent sweat turning smelly for upto 12 hours long-lasting freshness (made with Active Fresh™ Technology)
Made with NO MORE TEARS™ formula - As gentle to the eyes as pure water 100% clinically proven mild and gentle
Dermatologically tested
Every JOHNSON'S® baby product passes a 5 level safety assurance process! Because just like you, we keep your child's safety at the top of our list too!
As a baby grows up, it becomes important for parents to find perfect, age-appropriate products for their kids. We at JOHNSON'S® have come up with an easy solution with the JOHNSON'S® Active Kids shampoo range, that tackle sweaty, smelly, rough & tangled hair at this stage!
JOHNSON'S® understands that as your child grows, their hair also changes and needs its very own special care. Even though your little one is active, her hair is still delicate and more prone to damage compared to an adult's hair. It is likely to become sweaty, smelly, rough & tangled due to oil, dirt, & sweat, especially during play time. Hence the Johnson's Baby Active Kids Clean and Fresh Shampoo is safe for your little one.