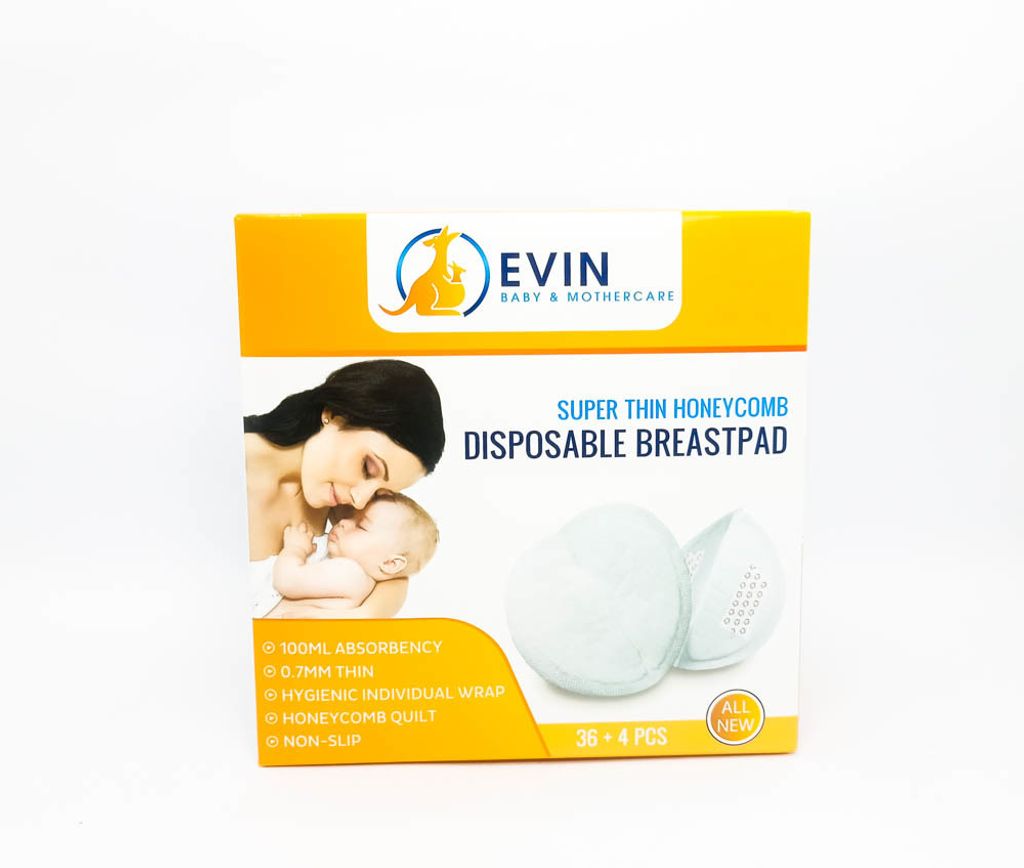 (013091) Evin Breast Pad x 40s (Super Thin Honeycomb)
SUPER THIN HONEYCOMB DISPOSABLE BREAST PAD
-100ml absorbent
-0.7mm thin
-Hygiene individual wrap
-Honeycomb quilt
-Non-slip
Kangaroo Care is a technique of embracing baby which involves skin-to-skin contact. This snuggling of baby, much like a kangaroo pouch, led to the term "Kangaroo Care"
Kangaroo Care is shown is shown to improve baby physiological outcomes. World Health Organisation (WHO) recommends Kangaroo Care to all newborns. Give your baby Kangaroo Care today.
FEATURES
-HONEYCOMB QUILT
leaking proof
-GERMANY DOUBLE HENKEL ADHESIVE
Keep pads in place
-3D SHAPE
Optimizes fitting
-BREATHABLE WATERPROOF
Film keeps clothes dry
-SUPER THIN
Discreet and comfortable
-JAPAN SUPER ABSORBENT POLYMER
Provides maximum comfort and dryness
CAUTION
Change breast pad regularly to avoid skin irritation. If skin irritation occurs, please seek medical advise from your physicians.
STORAGE.
Keep in cold and dry place, away from direct sunlight