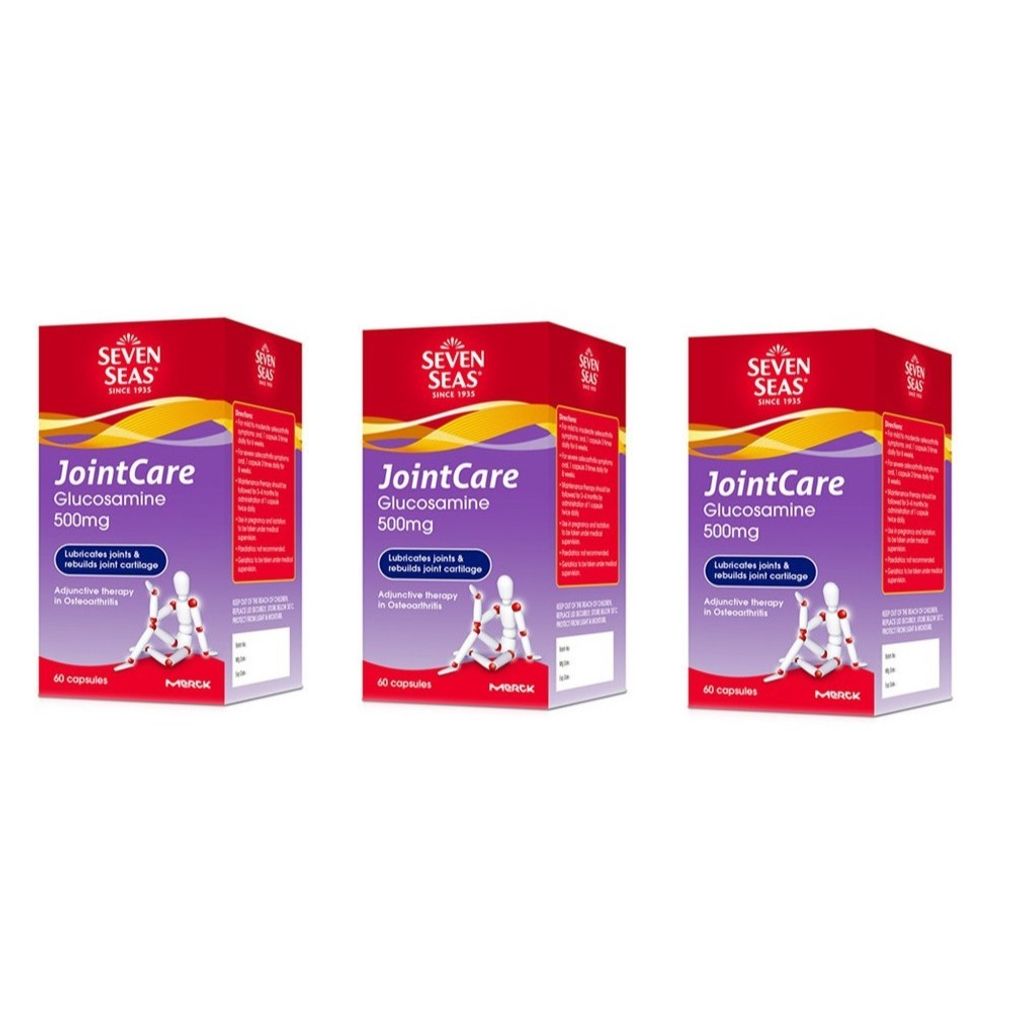 (013163) Jointcare Glucosamine 500mg 3x60s (S/S)
To reduce joint inflammation and swelling, and can help to relieve the pain caused by osteoarthritis. Glucosamine is specially formulated to help maintain the health joints and cartilage.
It is suitable for people with :-
Periods of high activity place additional demands and wear on joints.
Natural ageing slows down the renewal process where tissues are constantly regenerated.
Features and Benefits
Rebuild cartilage.
Relieve joint pain.
As an adjunctive theraphy in Osteoarthritis.
Helps keep joints flexible.
Glucosamine may help to provide relief from these symptoms, as well as helping to reduce cartilage wear and provide temporary relief of the pain associated with this condition.
Medication
Adults: Take 1 Capsule, 3 times a day with a meal or as professionally prescribed.
Chilren under 12 years - Not Recommended.