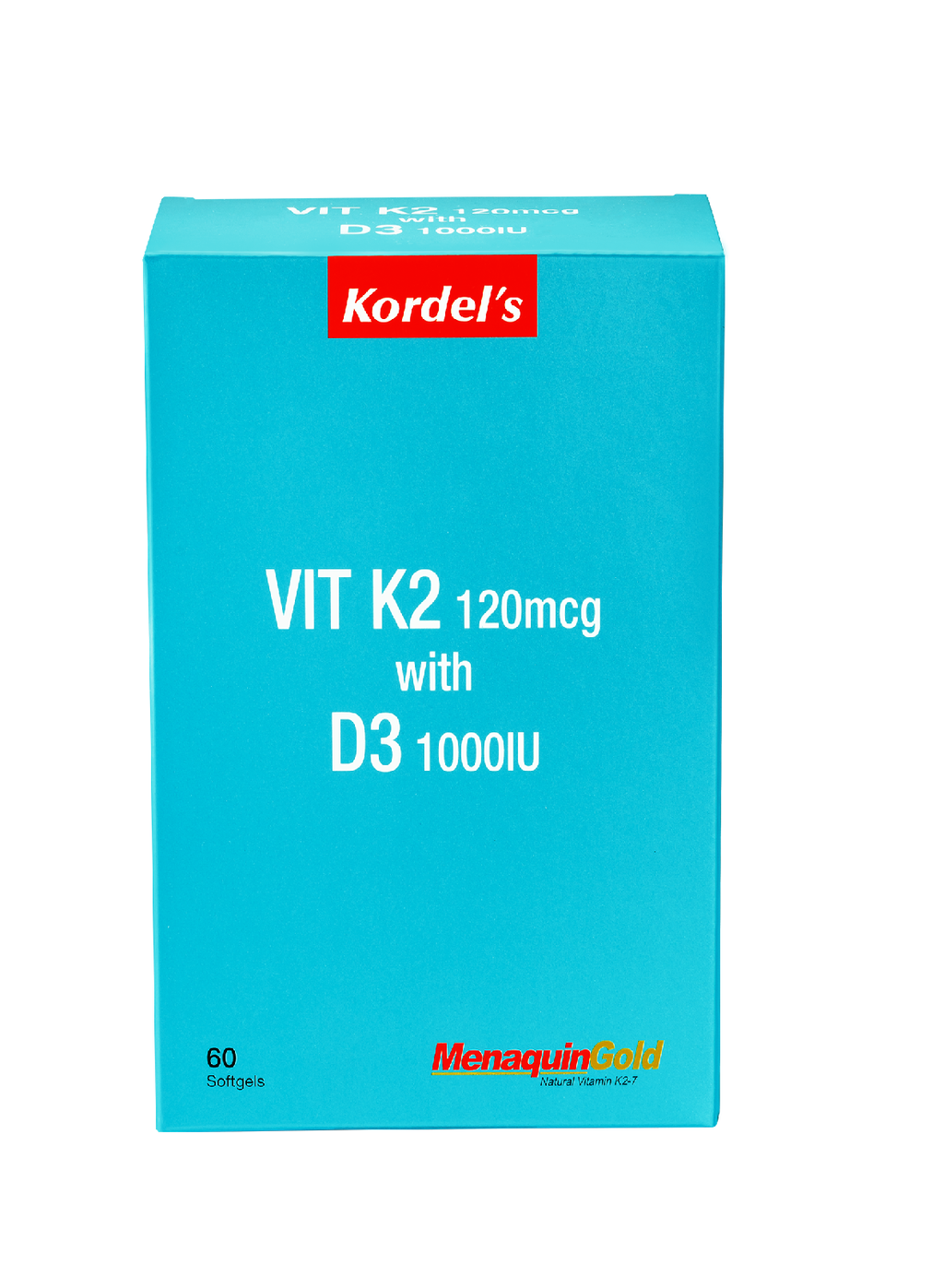 (013195) Kordels Vit K2 120mcg w D3 1000iu x 60s
Formulated with the world most research Vitamin K2-7, MenaquinGold® with high bioavailabilty and good safetly profile combined with Vitamin D3 1000IU.
Vitamin K2 is one of the essential vitamins that involves in activation of Matrix GLA Protein, a type of protein found in our blood vessels that prevents arterial calcification. Clinical studies shown that sufficient intake of Vitamin K2 is able to reverse calcification naturally with daily intake of 360mcg. Vitamin D3 stimulates the production of Matrix GLA Protein. MenaquinGold® Vitamin K2-7 also have clinical studies indicating improvement on neuropathy as well as VO2 Max which are not found in other Vitamin K2 products in the market.
For general maintenance/prevention, take 1 softgel daily after meal.
For treatment/reverse calcification, take 1 softgel 3 times daily after meal.