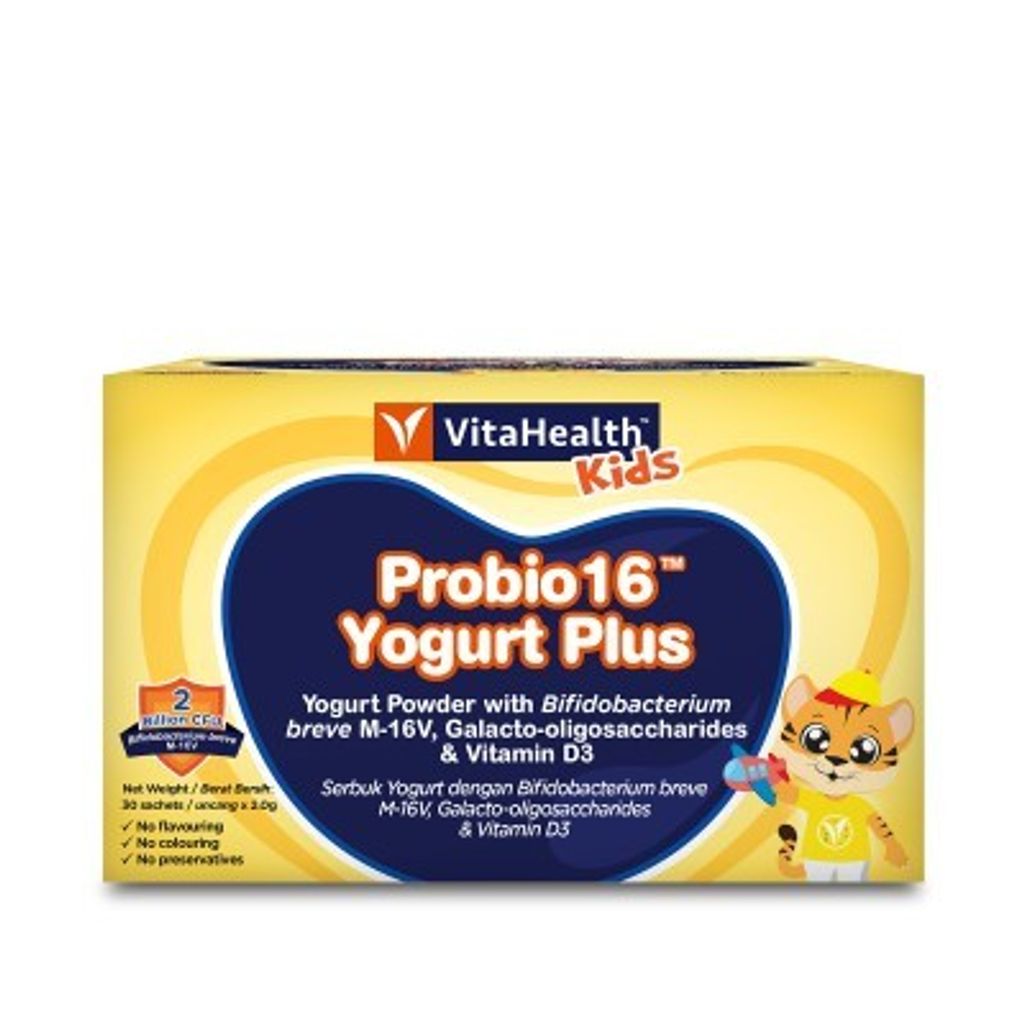 (013214) Vita Kids Probio16 Yogurt Plus x 30s
VitaHealth Kids Probio16TM Yogurt Plus is a kid-friendly yogurt powder featuring 2 billion CFU of probiotic Bifidobacterium breve M-16V, galacto-oligosaccharides (GOS) and vitamin D3 in convenient sachets.
Relieves allergy symptoms:airway allergic, eczema
Supports growth and development
Enhances gut health
Galacto-oligosaccharide (GOS) is a prebiotic which promotes the growth and activity of good bacteria and inhibits the potentially harmful bacteria in the gut.
The synergistic combination of Bifidobacterium breve M-16V and GOS, known as synbiotic, offers greater health benefits than what probiotic or prebiotic could achieve alone.
Vitamin D3 aids in the absorption and utilisation of calcium and phosphorus for the formation of healthy bones and teeth.
Vitamin D helps strengthen the immune system. No flavouring, colouring and preservatives.
No refrigeration required